Inside the Pages: Sonic Universe #22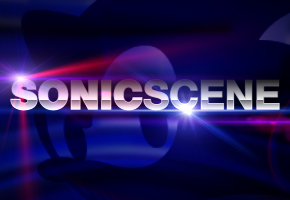 Showdown for a Sol Emerald Begins Inside
This morning, Archie Comics released its formal preview for Sonic Universe #22, which begins shipping to most subscribers today.
It begins part two of the Treasure Team Tango arc, and it pits Team Rose–Cream, Amy, and now Blaze–up against Team Dark, the trio of Shadow, Rouge, and E-123 Omega.  The latter team has posession, but Team Rose won't go down without a fight.  A third team, Team Hooligan, also emerges.
Ian Flynn penned the script.  Art duties are shared by Tracy Yardley, Jim Amash, Phil Felix, and Jason Jensen.  Yardley, Amash, and Ben Hunzeker pieced together the cover.  That cover, along with the first five pages of issue 22, follow Archie's official synopsis.
"Treasure Team Tango: Part Two"
Blaze joins Team Rose as it faces off against Team Dark for the Sol Emerald! But as fire and fists fly, a third team sneaks in to add to the chaos! Who is "Team Hooligan," and will they be the ones who come out on top? The laughs and mayhem continue in this latest story arc!
SCRIPT: Ian Flynn.
ART: Tracy Yardley, Jim Amash, Phil Felix, Jason Jensen
COVER: Tracy Yardley, Jim Amash, Ben Hunzeker
Shipping Date: November 3, 2010
On Sale at Comic Shops: November 10, 2010
Newsstands: November 23, 2010
32-page, 40 lb glossy stock, full-color comic
$2.99 US