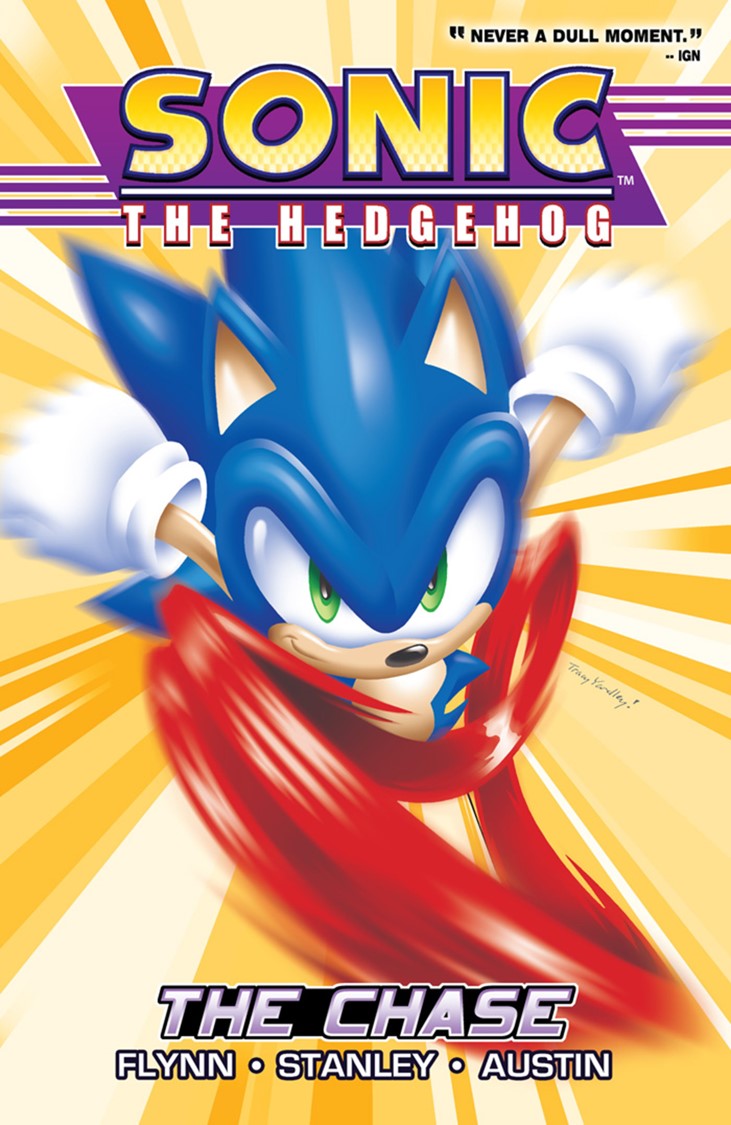 Inside The Pages: Sonic the Hedgehog Trade Paperback Volume 2
More Archie Comics previews to share with the latest coming from Comic Book. This time it's the second volume of the Sonic trade paperbacks. As usual a sneak preview and plot summary have been provided and can be seen below.
SONIC THE HEDGEHOG TP VOL 02 THE CHASE

The hottest new Sonic graphic novel series continues! Moving at the speed of sound, keeping the world free from robotic tyranny—it's SONIC THE HEDGEHOG! One of the oldest, most beloved video game icons speeds into brand new comic book stories with new friends, new foes and new adventures! Sonic's world has been shattered into pieces—literally! It's up to Sonic and his heroic friends, the Freedom Fighters, to do damage control and find a way to fix the world! But they aren't alone in their search. Dr. Eggman wants to fix the planet too—so he can conquer it!

SONIC THE HEDGEHOG 2: THE CHASE collects SONIC THE HEDGEHOG #257-259 and Sonic Comic Origins #1-4, which offers readers an exciting glimpse into the world of the Freedom Fighters and how they began!


Script: Ian Flynn
Art: Evan Stanley, Tracy Yardley, Lamar Wells, Terry Austin, Gary Martin, Rick Bryant, John Workman, Jack Morelli, Steve Downer and Matt Herms

Cover: Tracy Yardley
978-1-62738-928-0

$11.99/$13.99CAN
6 5/8 x 10 3/16"
Trade Paperback

104 pp, Full Color
On Sale Date: 1/28
This post was originally written by the author for TSSZ, images replaced and expanded by LMC in 2020.