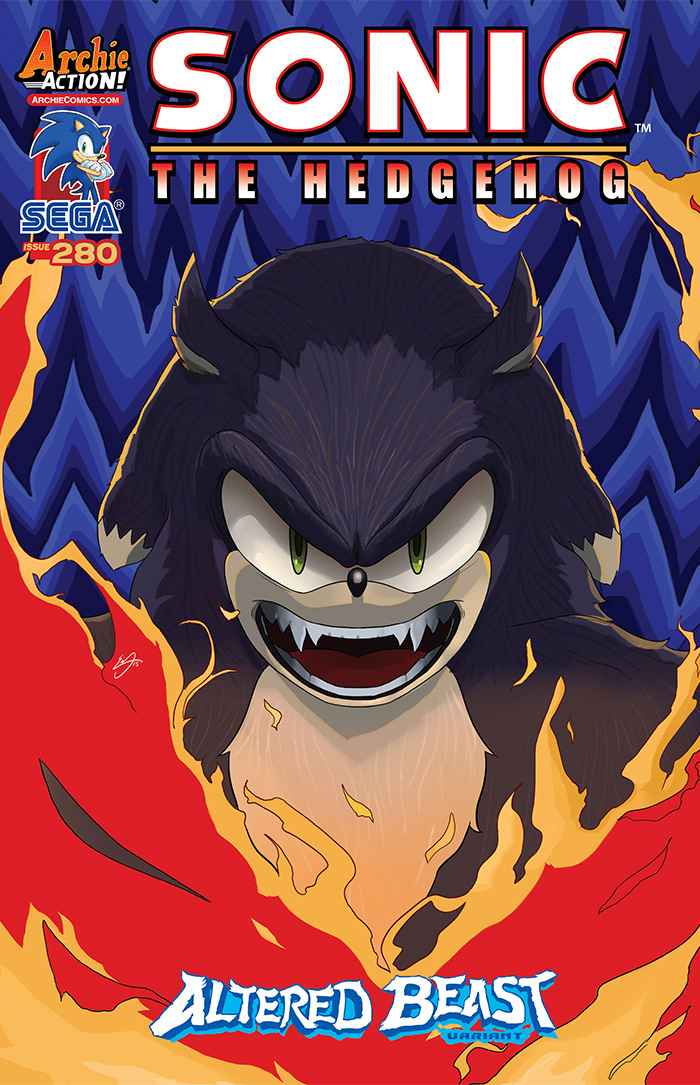 Inside The Pages: Sonic The Hedgehog #280
Another Archie Comics Sonic preview is up, courtesy of ComicsAlliance. Feel free to check out the plot solicitation and sneak preview below.
SONIC THE HEDGEHOG #280

SONIC'S WORLD TOUR CONTINUES in, "Keys to Victory":

Sonic, Tails and Chip head to the Efrikan settlement of Mazuri to find the next set of Gaia Keys—but they'll have to go through the tough and menacing Axel, the Egg Boss of the Efrika Egg Army, to find them! While deep in the heart of the Gaia Temple, Chip finds something incredible—but you'll just have to wait and see what it is! Then, in "A Special Occasion," Sally and Rotor are one girl's only hope in a family emergency! Featuring awesome cover art by jamming Jamal Peppers and an "Altered Beast" variant by the exquisite Erik Ly!
Script: Ian Flynn
Art: Jamal Peppers, Jennifer Hernandez, Terry Austin, John Workman & Gabriel Cassata
Sonic the Hedgehog #280 CVR A Reg: Jamal Peppers, Terry Austin & Ben Hunzeker
Sonic the Hedgehog #280 CVR B Variant: Erik Ly
On Sale Date: 4/13
32-page, full color comic
$3.99 U.S.
This post was originally written by the author for TSSZ News, images were replaced and expanded by LMC in 2020.