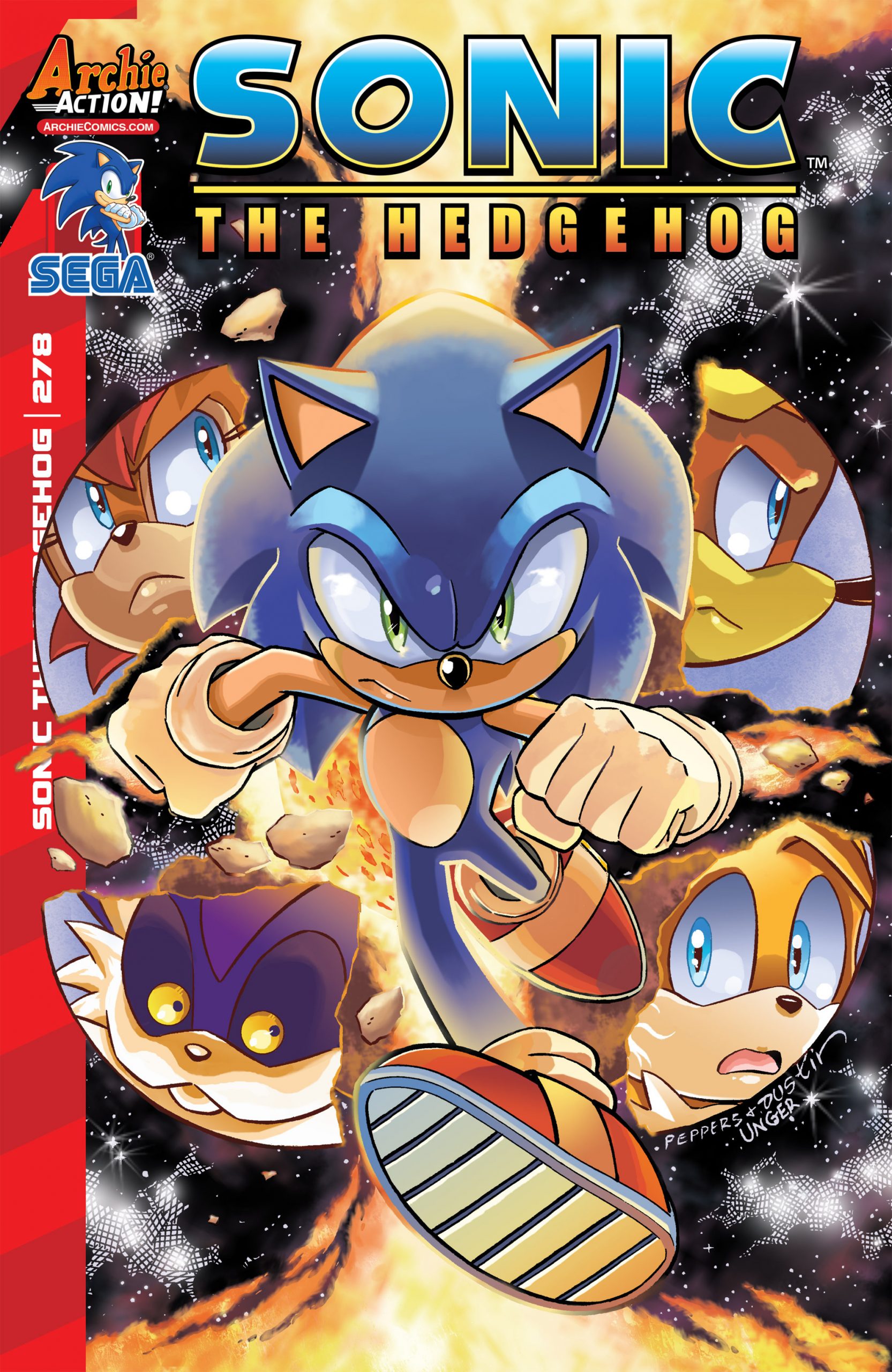 Inside the Pages: Sonic the Hedgehog #278
We've got some more Archie previews to share with you but this time it's for a comic releasing in just a few days: issue 278 of the main Sonic Archie series, courtesy of Newsarama. You can check out the plot solicitation and sneak preview below.
SONIC THE HEDGEHOG #278
SONIC's planet-wide chase CONTINUES!"Face of the Enemy" Part One: Sonic, Antoine and Big head to Shamar to rescue another Gaia Key Guardian! They're calling in the reinforcements and getting some help from the local Freedom Fighters-but will that really be enough to get past the fearsome Egg Army? Then, in "Hidden Costs" Part Two: Get ringside seats to Bunnie vs. Cassia. It's the can't-miss Cyborg fight of the century! Featuring cover art by jamming Jamal Peppers and a "Maniacal" variant By CG artist Rafa Knight!
Script: Ian Flynn, Aleah Baker
Art: Adam Bryce Thomas, Evan Stanley, Terry Austin, John Workman & Gabriel Cassata
Sonic the Hedgehog #278 CVR A Reg: Jamal Peppers, Terry Austin, Elaina Unger
Sonic the Hedgehog #278 CVR B Variant: Rafa Knight
On Sale Date: 11/18
32-page, full color comic
$3.99 U.S.
This post was originally written by the author for TSSZ News, images were replaced and expanded by LMC in 2020.