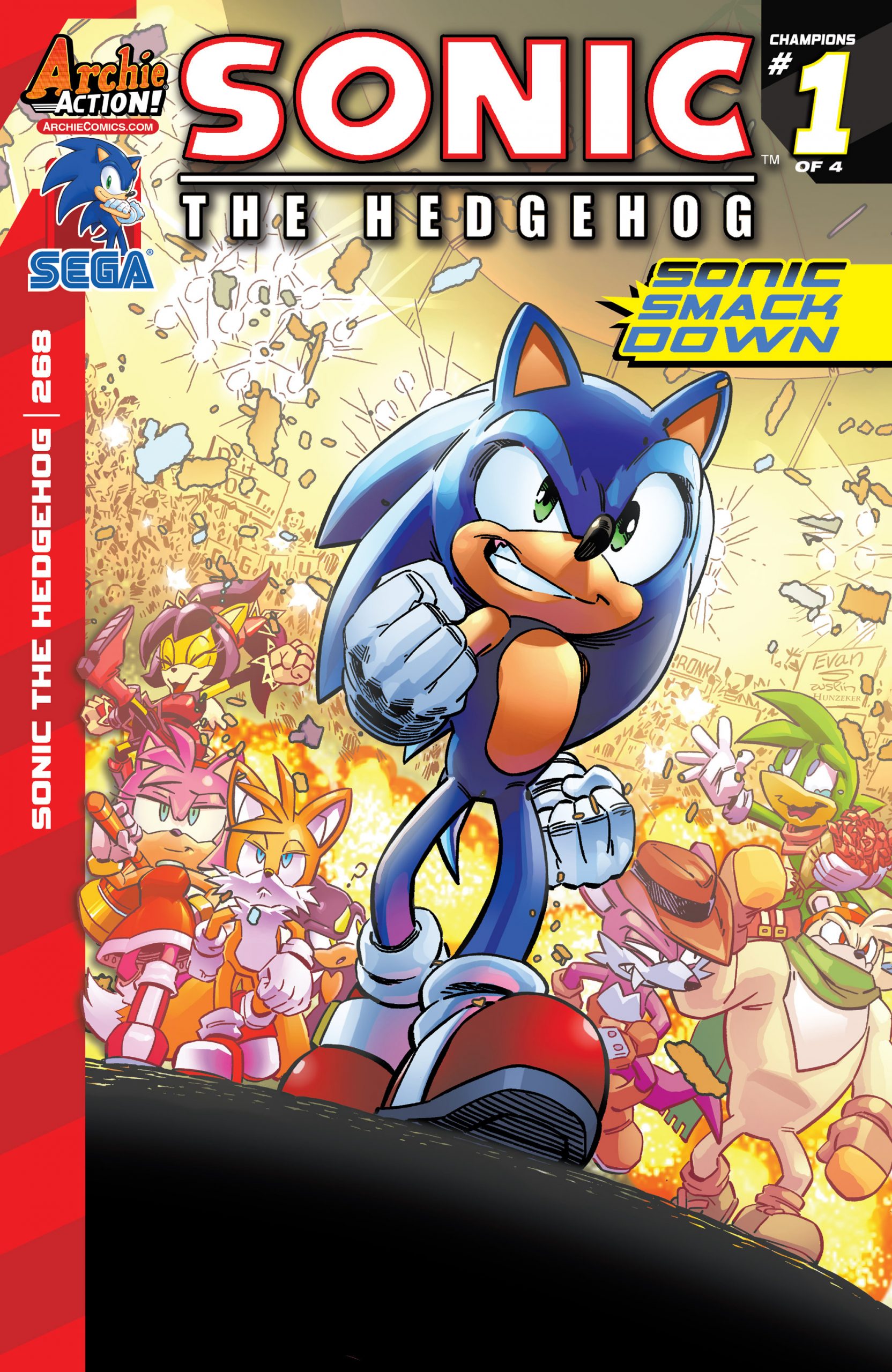 Inside The Pages: Sonic the Hedgehog #268
A brand new Sonic comic's release means another plot summary and five-page preview. Comic Book has offered just that very thing. This issue in particular is one that has been teased for quite a few months: the return of Breezie the Hedgehog. You can see both below.
SONIC THE HEDGEHOG #268

TEST YOUR MIGHT with the first chapter in an all-new 4-part SAGA! "Champions" Part One: Sonic is in for the fight of his life! Casino Park is holding an epic fighting tournament, and the grand prize is a much sought-after Chaos Emerald! How many fighters will answer the call? Which champions will make the roster? The knock-down, drag-out battle for the world starts right here! Featuring new cover art from Sonic rising star Evan Stanley, plus all-new variant art introducing Breezie the Hedgehog by Sonic artist Jonathan H. Gray!

Script: Ian Flynn
Art: Diana Skelly, Terry Austin, John Workman and Gabriel Cassata
Cover: Evan Stanley, Terry Austin and Ben Hunzeker
Breezie Variant Cover: Jonathan H. Gray, Terry Austin, Jack Morelli and Gabriel Cassata
On Sale Date: 1/21
32-page, full color comic
$3.99 U.S.
This post was originally written by the author for TSSZ, images replaced and expanded by LMC in 2020.