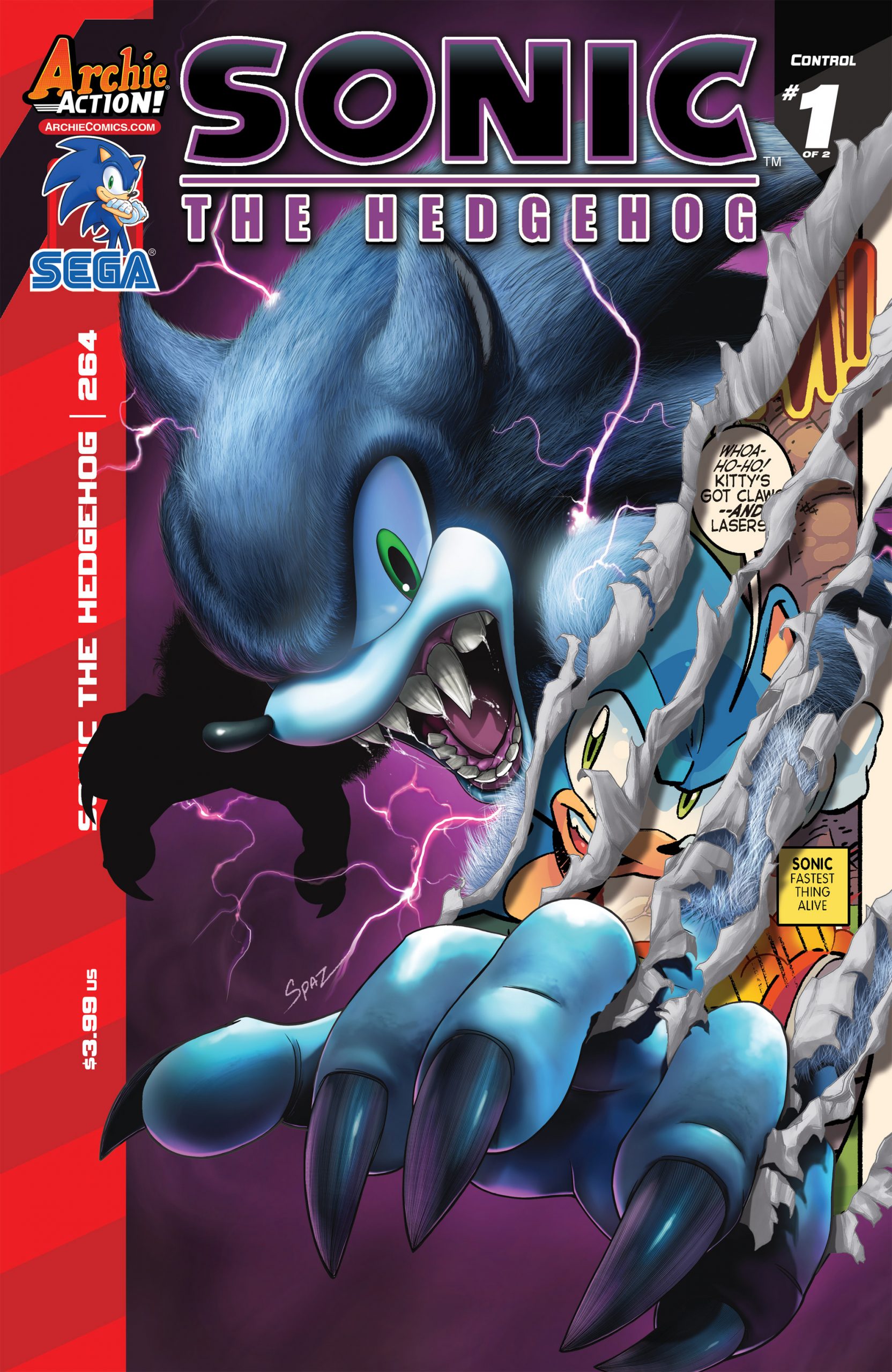 Inside The Pages: Sonic The Hedgehog #264
Multiversity has put up a preview of the latest Sonic the Hedgehog comic from Archie. It has been six years since Archie last included Sonic the Werehog as part of the Unleashed adaptation to promote the game's release. While Bunnie and Antoine are dealing with a situation of their own the Werehog will be getting a shot at round two. The summary of the issue has been provided.
Written by Ian Flynn, Joey Esposito and Benjamin Bailey
Illustrated by Tyson Hesse, James Fry, Terry Austin, John Workman, Gabriel Cassata

A-WOOOOOOOOO! THE WAIT IS OVER! Prepare yourself for the terrifying debut of SONIC THE WEREHOG! "Control" Part One: Sonic, Amy and Sally venture deep into the rainforest in search of a Chaos Emerald. What they find are Mighty, Ray – and serious trouble! Will Egg Boss Thunderbolt push Sonic to the breaking point? Then, in "A Nice Day to Start Again," Bunnie and Antoine experience the effects of the Shattered World Crisis in a very personal way! Featuring new cover art from PATRICK "SPAZ" SPAZIANTE and an "UNLEASHED" SEGA variant!
The issue comes out tomorrow so feel free to pick it up and give it a read. There's two variants of the cover as well so keep that in mind if you do go get the issue. The first five pages of the issue along with the first two pages of the sub-plot have been shared and can be viewed in the gallery below.
This post was originally written by the author for TSSZ News, images were replaced and expanded by LMC in 2020.