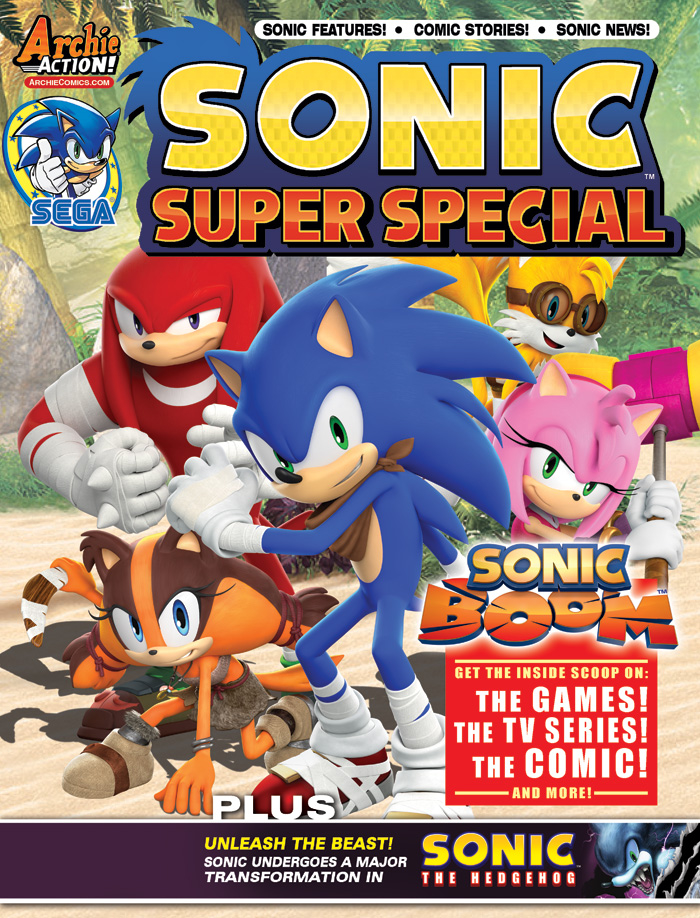 Inside The Pages: Sonic Super Special #13
The first comic preview of the year is here. Sonic Super Special #13 has had a preview and plot summary posted as the comic releases in just a few days. You can see both below.
SONIC SUPER SPECIAL MAGAZINE #13

"Sonic Boom-tacular!": The mega-magazine stuffed with Sonic goodness comes speeding at you with exclusive SONIC BOOM special features, awesome art from the comic series and the inside scoop on the biggest Sonic event in decades! SONIC BOOM is the newest Sonic sensation bringing brand new games, cartoons—and now—comics!

The SONIC SUPER SPECIAL MAGAZINE gives you the world of Sonic the Hedgehog comics as you've never seen it before, with tons of comic stories, special features and exclusive articles on the latest and greatest in the world of everyone's favorite blue hedgehog-hero! Featuring an awesome special FOIL cover featuring the cast of Sonic BOOM!

Script: Ian Flynn
Cover art provided by SEGA
Art: Various
On Sale Date: 1/7
128-page, full color comic
$9.99 U.S.
This post was originally written by the author for TSSZ News and upgraded with clean scans by LMC in 2020.