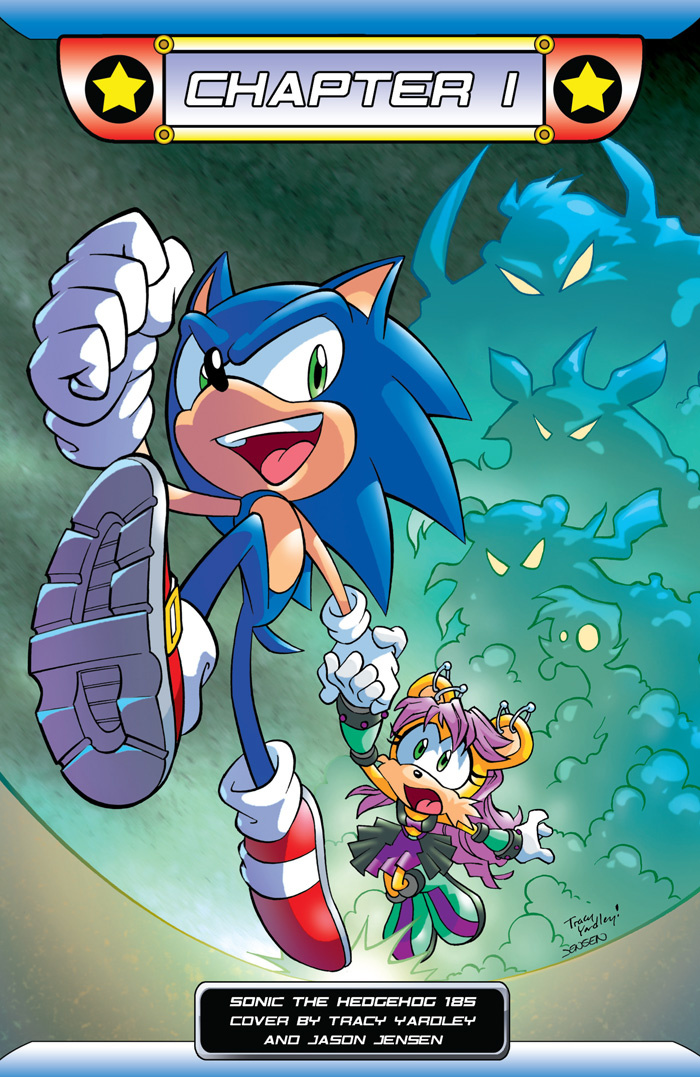 Inside The Pages: Sonic Saga Series #6
The next issue of the Sonic Saga series is now available for purchase. Because of this Comicosity has a five-page preview of the issue along with a plot summary:
SONIC SAGA SERIES 6: MOGUL RISING (TR)

It's SONIC VERSUS EVERYBODY! Blast into the action at Sonic speed with the continuation of the all-new Sonic Saga graphic novel series! In this volume, Sonic battles the ancient, evil Mammoth Mogul—who has lost his Chaos Emerald and been imprisoned, but backing him into such a corner only made him more dangerous! Mogul uses his remaining powers to summon a new Fearsome Foursome—and Sonic is forced to be one of them! Every mercenary and cut-throat is hired to take Sonic's shoes—feet being optional! It's Sonic versus everyone else while the malicious mammoth laughs from the shadows! How can Sonic overcome all the odds? Find out inside! SONIC SAGA VOL. 6 collects selected stories from Sonic the Hedgehog#185-189.

Script: Ian Flynn
Art: Tracy Yardley!, Matt Herms, Jim Amash, John Workman, Josh Ray

Cover: Tracy Yardley!, Jim Amash and Jason Jensen
978-1-936975-99-0
$11.99/$13.99 CAN
112 pp

Direct Market On-sale: 10/22
You can see the images given in the preview below.
This post was originally written by the author for TSSZ News.