Inner Chains Developers Reveal New Weapon Footage
As they edge ever closer to their first Kickstarter stretch goal. Inner Chains' Polish developers Telepaths Tree have updated their campaign page with new concept art and details relating to three in game weapons "the most important things in games with FPS".
Inner Chains is a surreal first-person shooter from Polish developer set in a 'dark bio-mechanical' world in which evolution has twisted on itself and created a generation of creatures and organisms that are a mix of the natural and the artificial. As a result the weapons also have an organic look to them.
The flamethrower may seem like something of an FPS standard but the Telepaths Tree notes that far from being an offensive weapon only, gameplay will often see it used more for defensive strategies. While newly revealed weapon the BoneGun has an H.R. Giger-esque design and has a unique ammo idea; with projectiles formed from 'the crystallisation of some natural ingredients' meaning that living objects can be somehow broken down and formed into bullets. The gun appears to also carry a degree of risk for the owner, since such materials are obviously likely to be found in their bodies as well.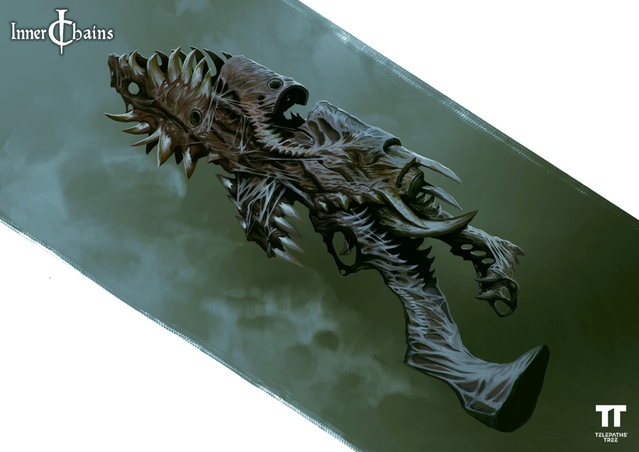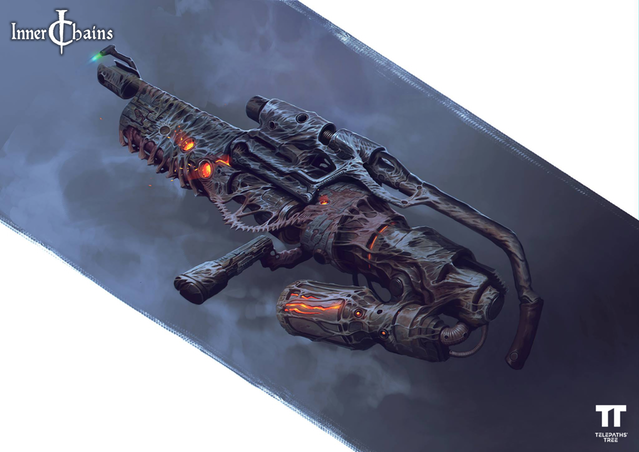 The final weapon, the ElectroGun, also has something of a parasitic risk, and can use the player as a Matrix-style power source if no other energy is around. It can be seen in action in a brief gameplay clip released by Telepaths Tree to support the update. With the player taking on a highly aggressive plant with the weapon.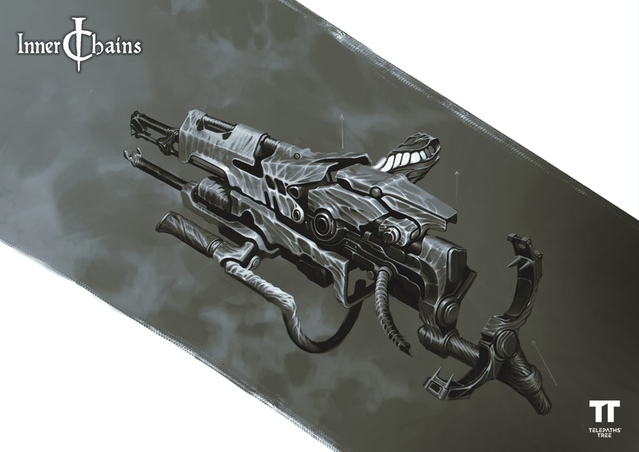 This post was originally written by the author for VRFocus.