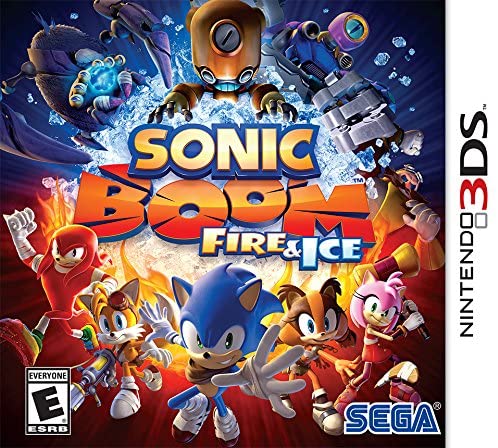 Iizuka: "Sonic Mach II Is The Working Title For Fire & Ice"
It seems Facebook is quickly becoming the main source for any previously unknown details on Sonic this year.
You may recall the giant Sonic Mach II rumor that floated around in the weeks leading up to the announcement of Sonic Boom: Fire & Ice. We can now confirm, via Planeta Sonic, that the working title for Sonic Boom: Fire & Ice was indeed Sonic Mach II thanks to another fan conversation that was held with Sonic Team head Takashi Iizuka. As always we won't directly include the conversation out of respect of privacy for the individuals involved.
So despite the rumor mill becoming quite a worker last month there was some validity that came out of it.
Thanks to BlueParadox for tipping us. If you have news to share be sure to share it with us! Click Send Tips at the top of the page or tip us on Twitter!
This post was originally written by the author for TSSZ News.