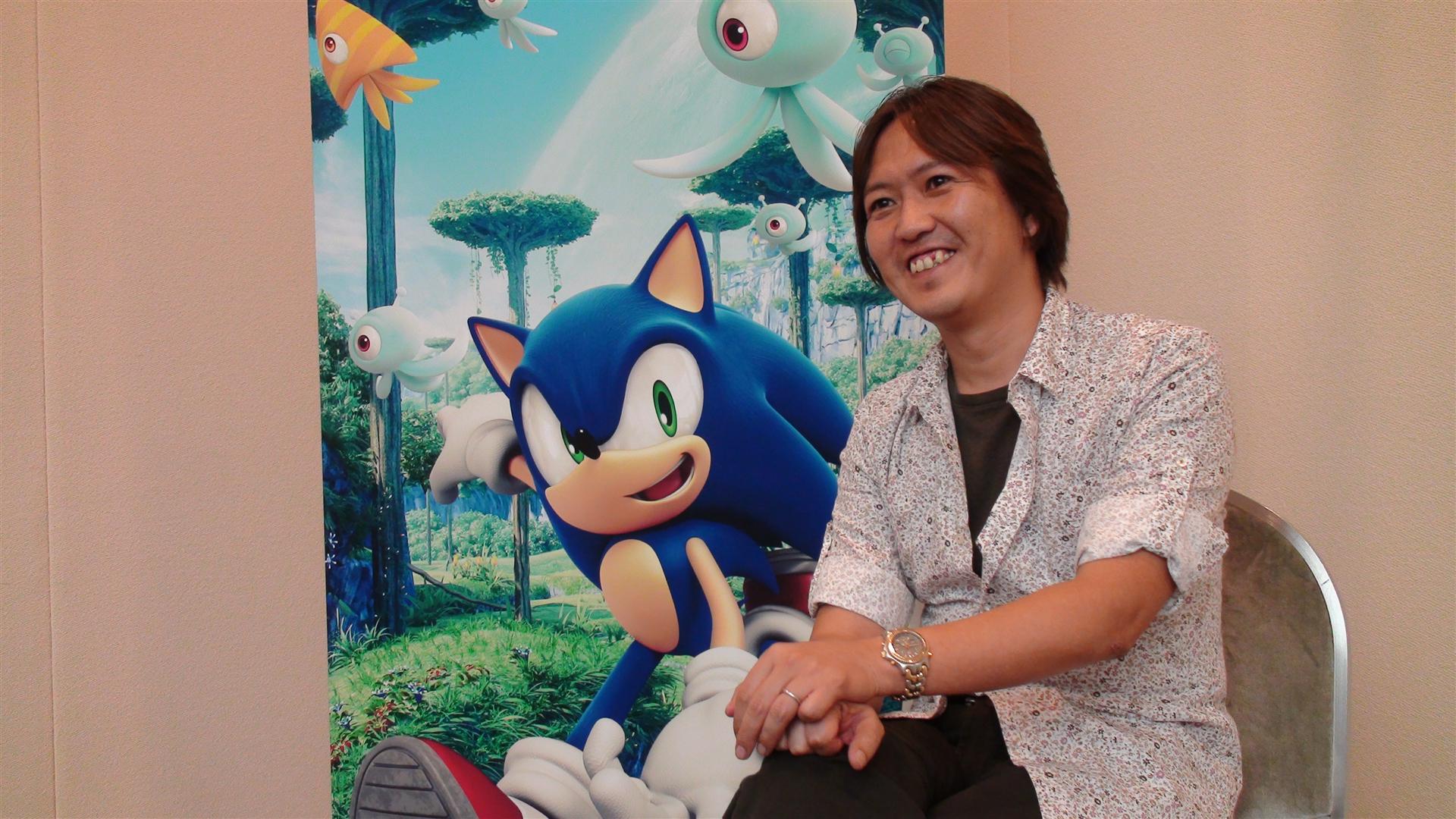 Iizuka: "I Don't Plan To Stop Making Sonic For Consoles"
One of the biggest questions of the year can finally be put to rest.
Takashi Iizuka, head of Sonic Team, was interviewed on 4gamer.
4Gamer:
 実際のところ,今後のソニックシリーズがスマホ向けにシフトしていく可能性はあるんですか?

飯塚氏:
 もちろん現時点ではありません。今作はあくまで,ユーザーさんに親しみやすいプラットフォームとしてスマートフォンを選んで,そこに適していたのがF2Pだったというだけです。私の中では,家庭用ゲーム機向けのソニックを止める考えはありませんので安心してください。
Woun, a user on the SSMB, translated this and discovered that Iizuka was asked about the state of Sonic on consoles:
4Gamer:

Actually , is there a possibility that the future of Sonic the Hedgehog is going to shift for smart phone?

Iizuka-san:

Currently we don't. Now this product only, select the smart phone as a friendly platform to the user's, just say F2P and that was suitable for there. Personally, I don't plan to stop Sonic for home-video game consoles. Don't worry about them! And enjoy!
So there you have it. Iizuka, and likely Sonic Team, do not plan to make Sonic mobile only. In fact who knows? The next Sonic game may very well be on consoles. Stay tuned.
This post was originally written by the author for TSSZ News.