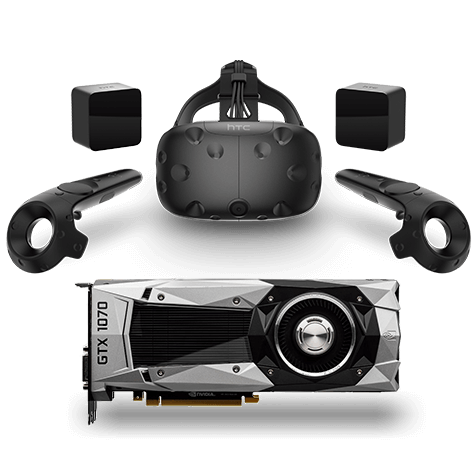 HTC Vive Reveals New Bundle With NVIDIA's GeForce GTX 1070
Today we brought you news of the latest GPU from NVIDIA, the GeForce GTX 1070 Ti, which fits in the gap between the GTX 1080 and 1070 with performance equivalent to twice that of the old GTX 970. The GTX 1070 Ti is already available to pre-order at a retail price of $449 (USD). It is, according to the Santa Clara-based tech giant, "an overclocking monster with plenty of headroom for gamers to crank up the clock speeds. And our partners have built cards with thermals and power supplies that allow gamers to push performance way past stock specifications."In related news, back in April we brought you news of a number of different bundle deals that the team at HTC Vive would be bringing to you. Enabling you to not only buy their PC-based head mounted display (HMD) but also, thanks to a team up with graphics processing unit (GPU) hardware production firm NVIDIA you'd be able to save money on the purchase of an NVIDIA Geforce GTX 1070. A move which would have saved you, at the time, around $200 (USD). This was in itself an expansion of an initial deal first announced back in December 2016 and which lasted until the end of January this year.
Thankfully for those still looking to get into virtual reality (VR), HTC have stepped forward again to reveal a new bundle allowing you to save money though the purchase of the HTC Vive and the GeForce GTX 1070 at the same time. The bundle, priced at $799, is only available in the US and is the equivalent of the HTC Vive's former price alone prior to a price cut back on August 21st 2017. Again, saving you approximately $200 (USD) on purchasing them separately.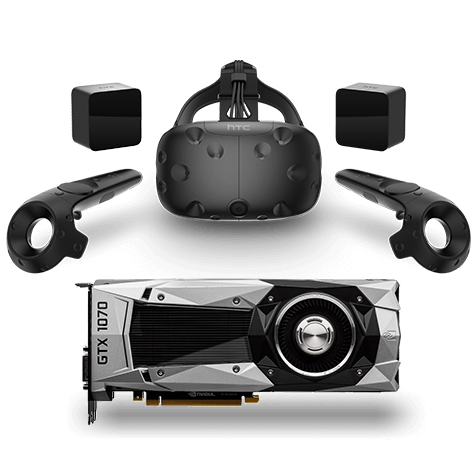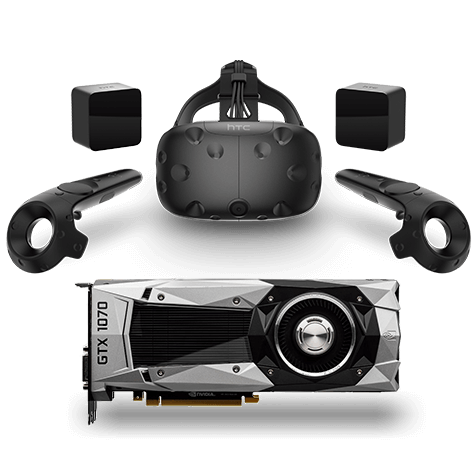 Along with the additional saving for a superior GPU and unlike with the prior deal, the bundle also contains a pre-order for Bethesda Softworks's VR title Fallout 4 VR. An adaption of the most recent instalment in the post-apocalyptic adventure series, soon to be joined by fellow Bethesda VR titles Doom VFR and The Elder Scrolls V: Skyrim VR.
The bundle is available now from the HTC Vive website's store, while stocks last.
This post was originally written by the author for VRFocus.