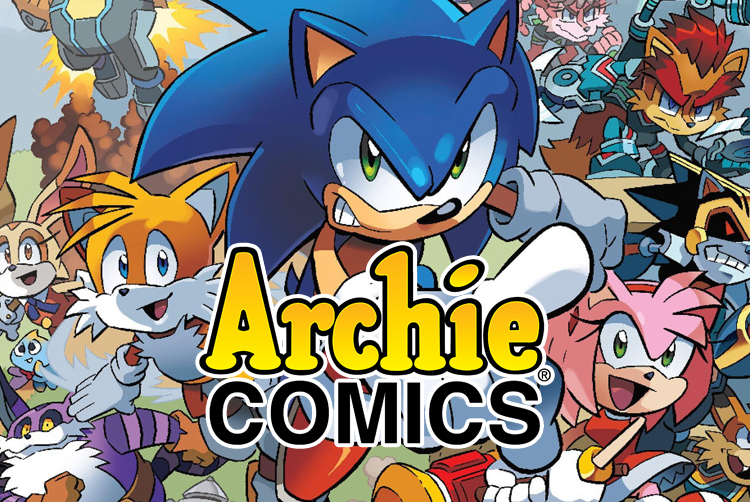 Here's A List Of The Current Statuses Of Upcoming Sonic Archie Issues
This week should be the week where, if true, subscribers will get that email on what is going on with the Sonic comics. A lot of you have been wondering what issues, exactly, have been cancelled or not. Well, we have a handy list of the current status of planned Sonic Archie issues to help you out with this. In the meantime, Sonic comics continue to miss out on Archie comic solicitations. July's had no Sonic comics at all, the third month in a row to do so.
Cancelled:
Sonic the Hedgehog TP #5
Sonic Mega Drive: Overdrive
Sonic the Hedgehog: Champions
Sonic The Hedgehog #291
Sonic The Hedgehog #294

Re-Solicited:
Sonic Universe #95
Sonic Universe #96
Sonic Universe #97
Sonic The Hedgehog #293
Sonic #292's fate is not known at this time. Last we heard, it has a May 24th, 2017 release. However, #292 has had similar shipping/solicitation problems this year, just like the issues we do know their fates on. And #292 was originally planned to release on February 22nd, so it has been getting delayed too. The fact #291 hasn't even released yet doesn't help matters, so it's very likely that this one is going to end up at the very least re-scheduled. It's not out of the question that it could end up being re-solicited too. Even worse, only Sonic #293's page on PreviewsWorld remains, which is coincidentally the only other issue from the main comic series not confirmed as cancelled. The May 24th date will have to be taken with a grain of salt.
We'll keep you updated as the Archie situation continues. This has become quite a dilemma, and there's a lot of confusion going on right now. It doesn't, however, necessarily mean Archie is done with Sonic. Comics that were cancelled have been revived in the past, and there's still issues that aren't cancelled yet. Despite that, this entire thing does raise concerns about what is going on. We hope to find out more very soon, but official word from Archie or its freelance writers is really becoming a necessity at this point.
This post was originally written by the author for TSSZ News.