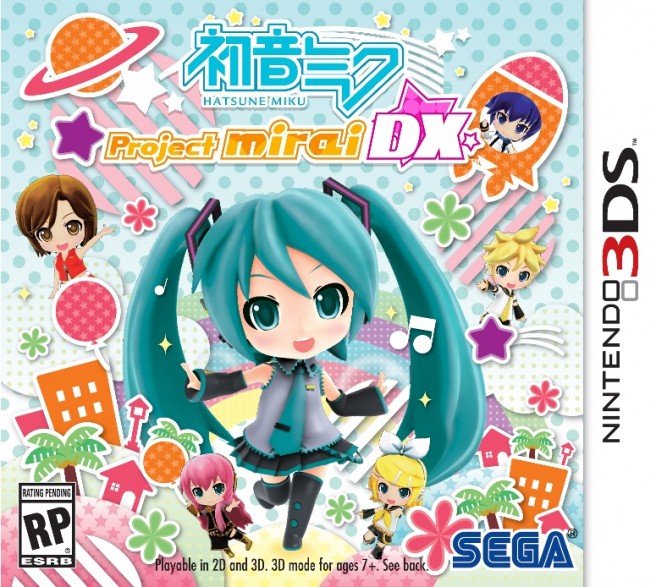 Hatsune Miku: Letterman Appearance, Conventions & Project Mirai
Hatsune Miku's had quite a few announcements in the past week. MikuExpo has discovered that the VOCALOID girl herself will be having a live song performance at The David Letterman Show on October 8th. If you want to see an example of how her live performances are done look no further than here:
If that wasn't enough, confirmed by the same website, Los Angeles and New York will both be holding Hatsune Miku expos, both lasting for two days:
Los Angeles

Hatsune Miku 3D live show
Dates: October 11 & 12, 2014
Venue: Nokia Theatre
Website: http://mikuexpo.com/la

Hatsune Miku Halloween Party
Dates: October 11 & 12, 2014
Venue: Los Angeles Center Studios
Address: 1201 W 5th St T-110, Los Angeles, CA 90017
Entrance: Free

New York

Hatsune Miku 3D live show
Dates: October 17 & 18, 2014
Venue: Hammerstein Ballroom
Tickets: please visit http://mikuexpo.com/ny

Hatsune Miku Art Exhibition – Universal Positivity
Dates: October 9 to 19, 2014
Gallery: Wallplay
Address: 118 Orchard Street (corner of Delancey), New York, NY 10002
Entrance: Free
Last but not least: news from Tokyo Game Show and by the SEGA blog. The 3DS title Hatsune Miku: Project MIRAI Remix has been renamed to Hatsune Miku: Project Mirai DX and to celebrate, four new screenshots have been posted, some of which were exclusives to Famitsu. You can see them in the gallery provided below.
With that you're all caught up on TGS news from overnight…for now. Day two of TGS begins later on. If we find out anything there we'll be sure to let you know as soon as possible.
This post was originally written by the author for TSSZ News and expanded by LMC in 2020.