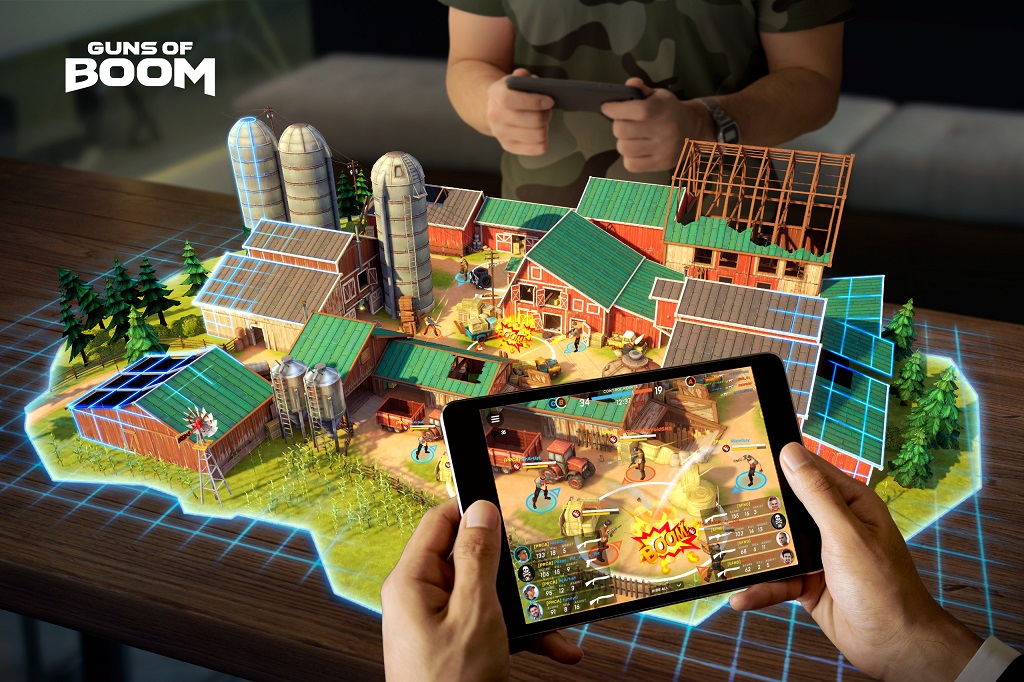 Guns Of Boom AR Spectator Mode Makes The Jump To ARCore And Android
If you've been following all the news from this year's Game Developers Conference (GDC) in San Francisco you will no doubt have noticed that the last couple of days have been rather heavy on augmented reality (AR) news. This is principally due to ARCore 1.0 being officially unveiled at the event and so we've had a score of updates from developers of games and apps revealing how they are utilising the platform and often unveiling new modes and tools targeting Android.
In this sense Game Insight are no different. The Lithuania developer, founded in 2009, has long been focused on the development of video games for mobile and social platforms and is the driving force behind the critically-acclaimed 4 versus 4 multiplayer shooter. The team has travelled to GDC 2018 and revealed a new AR mode, created by utilising ARCore, that targets the eSports audience. The new Guns of Boom AR 'Spectator Mode' is available as part of the new AR section of the Google Play Store and is set to allow fans a new angle on things.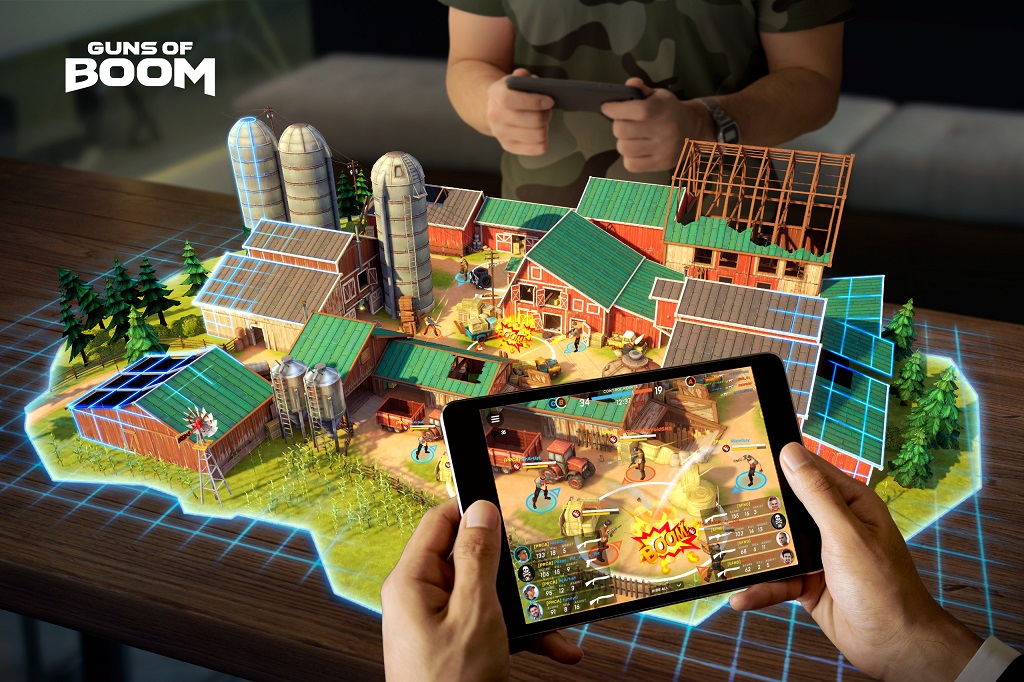 "We've worked closely with Google to bring a truly unique eSports spectator experience to Android devices," said CEO of Game Insight Anatoly Ropotov. "Built with ARCore, Guns of Boom's Spectator Mode gives fans the ability to watch their friends and clanmates do battle from an outside perspective. They'll get to see the entire experience unfold in front of them at once, focusing on whatever action they choose. It's like setting up a real-time diorama with plenty of firepower on any surface."
This follows on from an announcement last October where the first-person shooter (FPS) launched the same Spectator Mode for iOS users, made using Apple's ARKit.
Game Insight also confirmed that they have partnered with both Xiaomi and Huawei to bring the Spectator Mode to Guns of Boom players on Android devices in China. "People love the action and fair competition that Guns of Boom offers," adds Ropotov. "Whether they're watching or playing."
This story was originally written by the author for VRFocus.