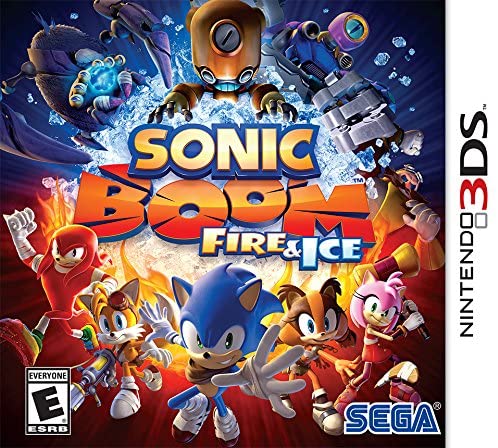 GameFly Lists 2016 Placeholder Date For Sonic Boom: Fire & Ice
News on Sonic Boom: Fire & Ice has not happened for months. Whatever the reason we know what the result of it is.
GameFly now lists Sonic Boom: Fire & Ice for a December 31st, 2016 release date. While the date is a placeholder the year isn't. It was slated for a Holiday 2015 release.
With this listing there are two theories. The first is that it is a typo. The second is that the game was delayed to 2016 and the official word hasn't come out just yet. If the latter is true then this would be the first time since Sonic 4: Episode I that a Sonic game was delayed.
We'll keep you up to date on things.
UPDATE: It seems it is not just GameFly listing a 2016 date for the game. Amazon Germany lists the game for a release on July 29th, 2016.
UPDATE 2: Amazon UK has a date listed for November 17th, 2015.
This post was originally written by the author for TSSZ News.