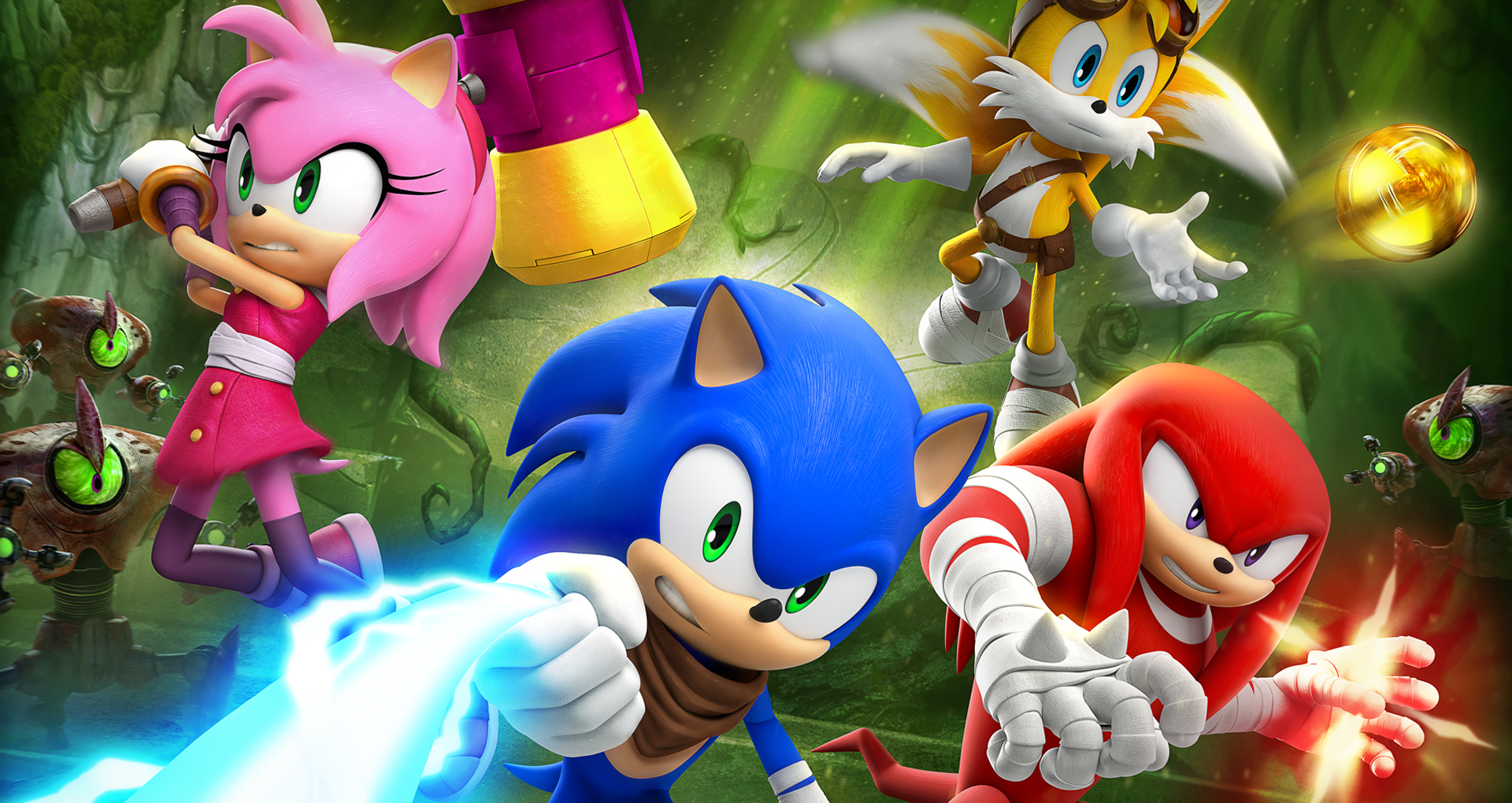 Former BRB Concept Artists Upload Sonic Boom Concept Art
We're getting more details into the process behind the making of Sonic Boom: Rise of Lyric on Wii U. Two former concept artists for the game have been uploading loads of concept art for the game. There's loads of sources from multiple links as well. Loads of them. Some of the art was even uploaded earlier this year and not noticed by anyone until now. There's even concept art for Shattered Crystal posted. There's so much art and so many different links that Andrea Ritsu of Sonic Stadium has been uploading all the images into one single gallery for convenience.
Here's what we know based on the concept art and explanations by the artists:
The game was worked on longer than initially thought, as earlier as 2010. Sonic's redesign was finished over two years ago. Eggman's redesign was still massively under development by that point.
The designs for the characters were going to be much different. Ideas for Sonic were thrown around the most. He didn't look like Sonic at one point and later there's concept art of him fully clothed. Eggman didn't even look like Eggman. At one point Knuckles had a belt, Lyric was to be an owl, and Amy had a dress similar to her main series counterpart. Later on, she might have worn pants instead of the dress she wears now.
Chao were planned to be in the game (called Chaos) and looked like baby dragons.
Rise of Lyric was codenamed Project Apollo. A working title for the game was Sonic: Origins.
Eytan Zana, a concept artist at Naughty Dog for about 4 years now, helped out.
One of the two artists left in 2013.
A lot of the art showcasing the levels and bosses were changed in some way. Some areas were shrunken down. Others had colors removed or draw distance pulled in. Others were removed completely, such as an image clearly showing a boss fight in a snowy mountain and another with a hub world that looked more like Green Hill Zone.
Even some gameplay mechanics might have been removed. One of the art suggests four player co-op was proposed and another suggests the boost may have returned.
The images are still being looked over and more are being discovered as of this article's writing. If there's anything else new to pass along to you we'll let you know.
UPDATE: Now there's evidence suggesting that the game was in development since 2009!
This post was originally written by the author for TSSZ News.