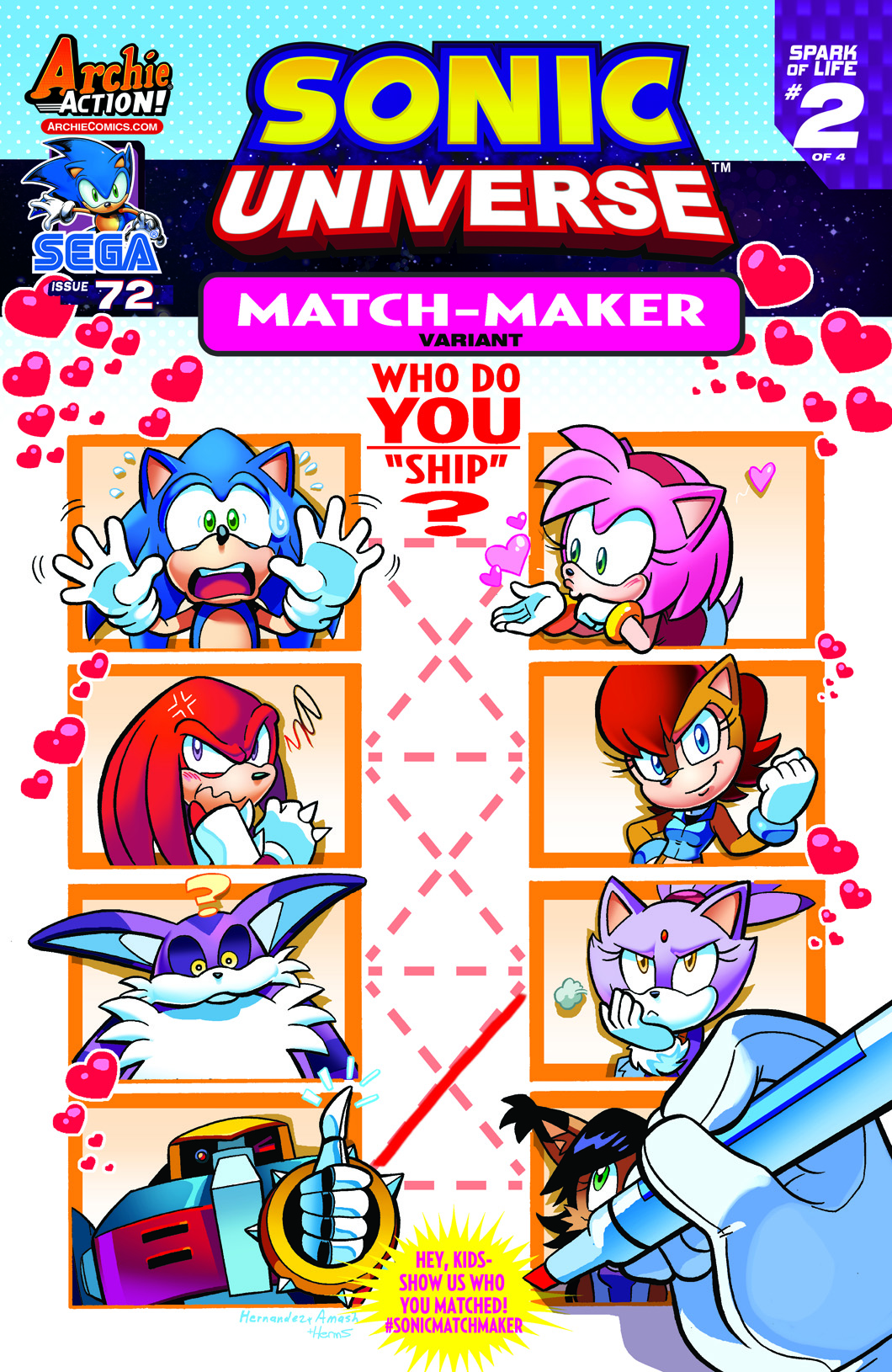 First Look: Sonic #269, Sonic Universe #72, Sonic Boom #4
Ian Flynn's forums, BumbleKing Comics, occasionally have something new to showcase on there. This is one of those occasions. There have been cover variants for Sonic the Hedgehog #269, Sonic Universe #72, and Sonic Boom #4 put up.
The following summaries were released for all three comics as well:
Sonic The Hedgehog #269

(W) Ian Flynn (A/CA) Terry Austin & Various
The contestants are brawlin' and the saga continues in 'Champions' Part Two! The fighting tournament for the Chaos Emerald is in full swing! Tails vs. Honey! Espio vs. Bean! Knuckles vs. Bark! But it's a sure bet that if a competition's going down, something's fixed with thugs like Breezie and Nack involved. Sonic will need some inside info – and he finds it from some surprisingly familiar faces! Featuring new cover art from Jammin' Jamal Peppers and a SWE (Sonic Wrestling Entertainment) variant cover by the indomitable T.REX!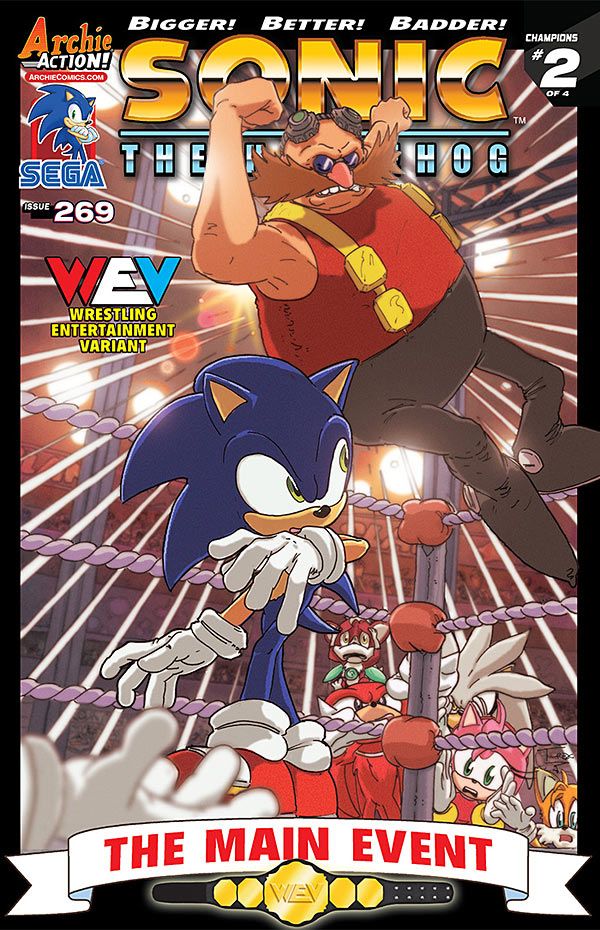 Sonic Universe #72

(W) Ian Flynn, Aleah Baker (A) Jim Amash & Various (CA) Jennifer Hernandez & Various
What monsters lurk on the mysterious isolated island?? Find out for yourself in 'Spark of Life' Part Two: Things are getting very creepy in the lab of Dr. Ellidy! His badnik defenses are going offline-which is bad news when there are Dark Gaia Monsters prowling the shores at night! Sally and Big investigate the mystery of the Red Star Rings as Tails and Nicole debug the system-where something, or someone-is waiting for Nicole! Featuring new cover art from Tracy Yardley and an interactive MATCHMAKER variant cover by rising Sonic star Jennifer Hernandez, where you can 'ship it yourself'!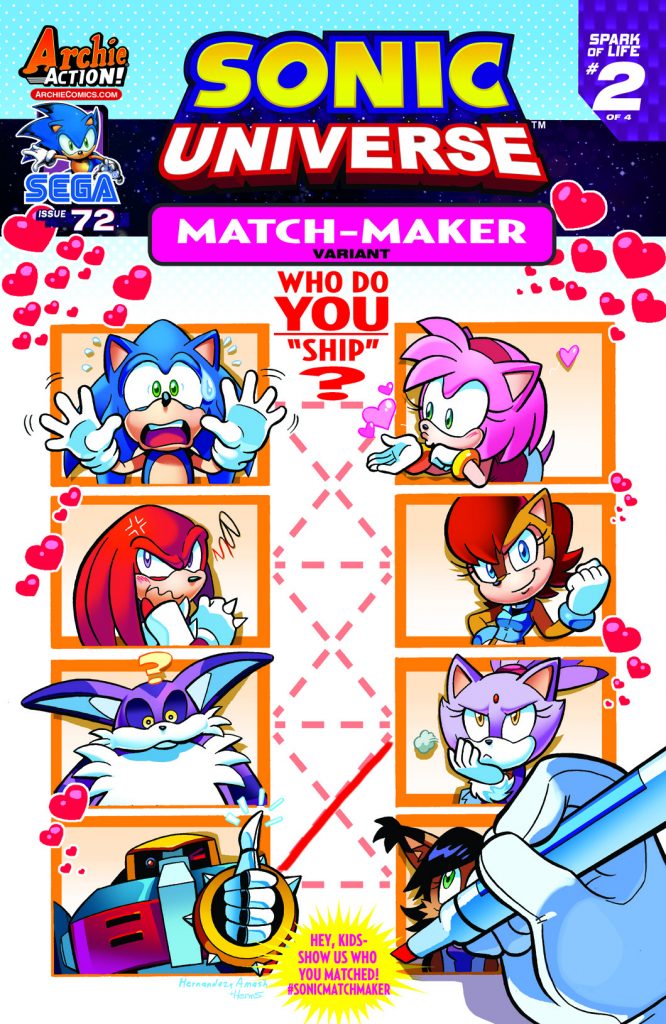 Sonic Boom #4

(W) Ian Flynn (A) Evan Stanley & Various (CA) Tracy Yardley & Various
The new ongoing Sonic comic book series from Archie Comics keeps on BOOMIN' with Sonic Boom #4: Sticks and Stones! Dr. Eggman's Big Boy mech has been refined into its final, deadly form. Sonic and his friends are on the ropes, but have no fear! Sticks has brought her secret weapon! It's a… wait, seriously? Sticks thinks that's going to help? Find out what her secret weapon is in the weird and wacky conclusion to the first story arc of the brand-new series Sonic Boom! Featuring cover art from Sonic art guru Tracy Yardley and an all-new 'Sticks-with-stones-being-chased-by-bones' variant cover from rising Sonic star Diana Skelly!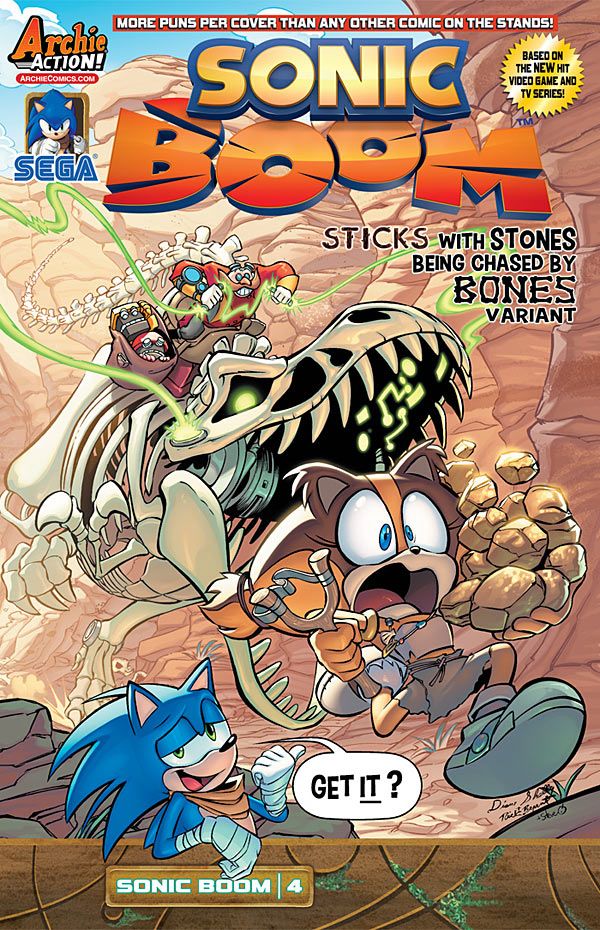 This post was originally written by the author for TSSZ News.