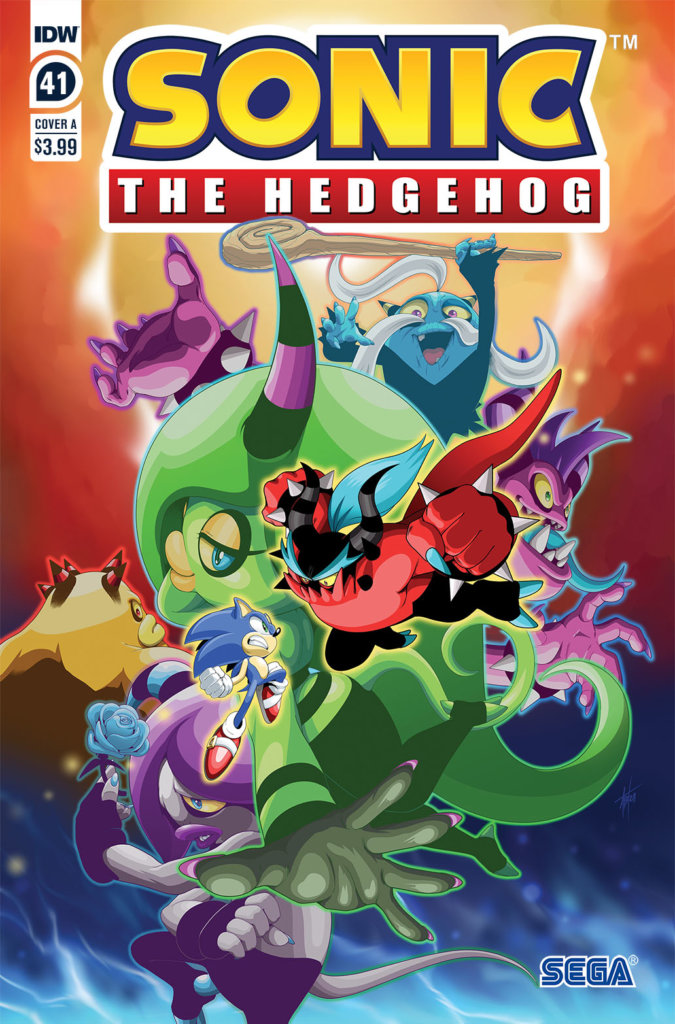 First Look: IDW Sonic the Hedgehog #41
IDW Sonic's journey continues into a brand new year, courtesy of the unveiling of a first look at Sonic the Hedgehog issue #41. The issue is going to be releasing in May for $3.99, so you'll have to wait a few months.
Although Ian Flynn is not the head writer for the comics anymore, as that position now belongs to Evan Stanley, he's back to do some more writing for the team in a new IDW Sonic story arc called "Zeti Hunt". Here's the plot text summary and the issue's cover art:
Cover A: Adam Bryce Thomas | Ian Flynn (w) • Adam Bryce Thomas (a & c)

Ian Flynn returns for a four-part arc "Zeti Hunt"!

The Deadly Six are still on the loose and attacking towns. Jewel the Beetle recruits Sonic's friends the Chaotix to find and stop the Zeti, but Zavok of the Deadly Six is looking for his minions, too—he's angrier than ever and wants to reunite. The Chaotix will have to act quickly to outsmart the Deadly Six!

FC • 32 pages • $3.99 Sonic the Hedgehog #41

—Cover B: Jonathan Gray

Ian Flynn (w) • Adam Bryce Thomas (a) • Jonathan Gray & Reggie Graham (c)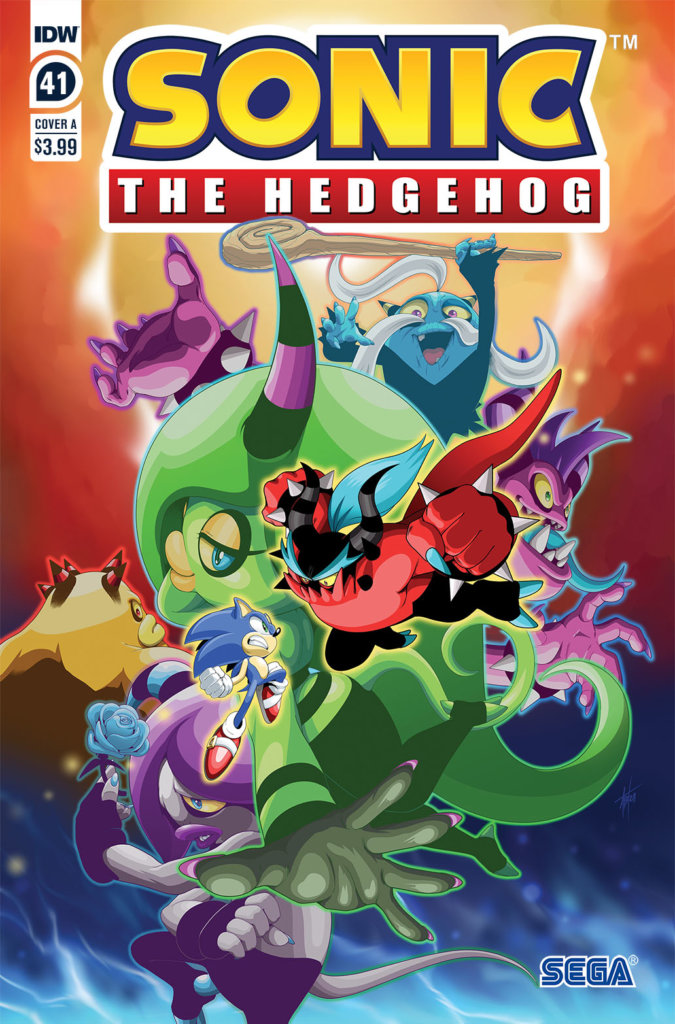 Additionally we've got some clean versions of the cover art, posted by artist Adam Bryce Thomas.