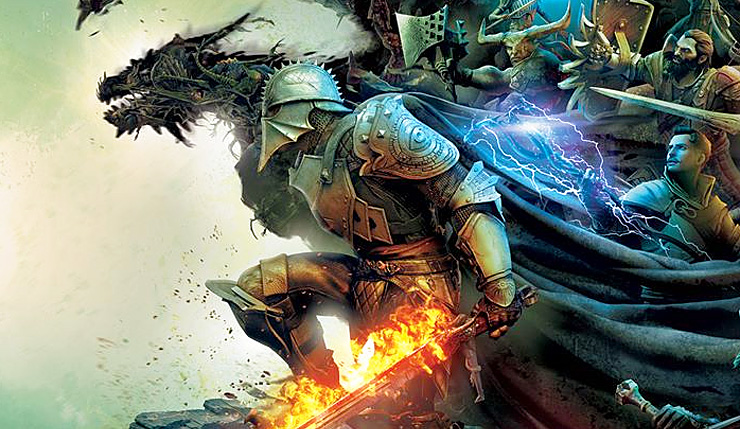 First Look: Dragon Age Library Edition
There have been a lot of Dragon Age comics lately. due in large part to reprints and compilation releases. And the solicitations for another one of them have been released. It really doesn't need to be said anymore, but nevertheless, this one is being made by Dark Horse Comics.
This one is another compilation collection issue, and it's called Dragon Age Library Edition. It contains Dragon Age: Magekiller #1-#5 and Dragon Age: Knight Errant #1-#5. The comic is slated to release on April 21st. The plot summary and cover art can be seen down below.
(W) Greg Rucka, Nunzio Defilippis, Christina Weir (A) Carmen Nunez Carnero, Fernando Heinz Furukawa, Terry Pallot (CA) Sachin Teng

Tessa and Marius are mercenary partners who eliminate those using magic to hurt others. When they're taken captive during an Inquisition mission, it's up to an unwitting agent to rescue them: elven squire Vaea. A talented thief, Vaea takes on an easy job . . . but when she changes the terms of the deal mid-heist, she is entangled in this dangerous recovery mission that is surely above her pay grade. Featuring work by Greg Rucka, Nunzio DeFilippis, Christina Weir, Carmen Carnero, and Fernando Heinz Furukawa, this oversized hardcover edition collects Dragon Age: Magekiller #1-#5 and Dragon Age: Knight Errant #1-#5 and features creator commentary and behind-the-scenes material!

In Shops: Apr 21, 2021

SRP: $39.99