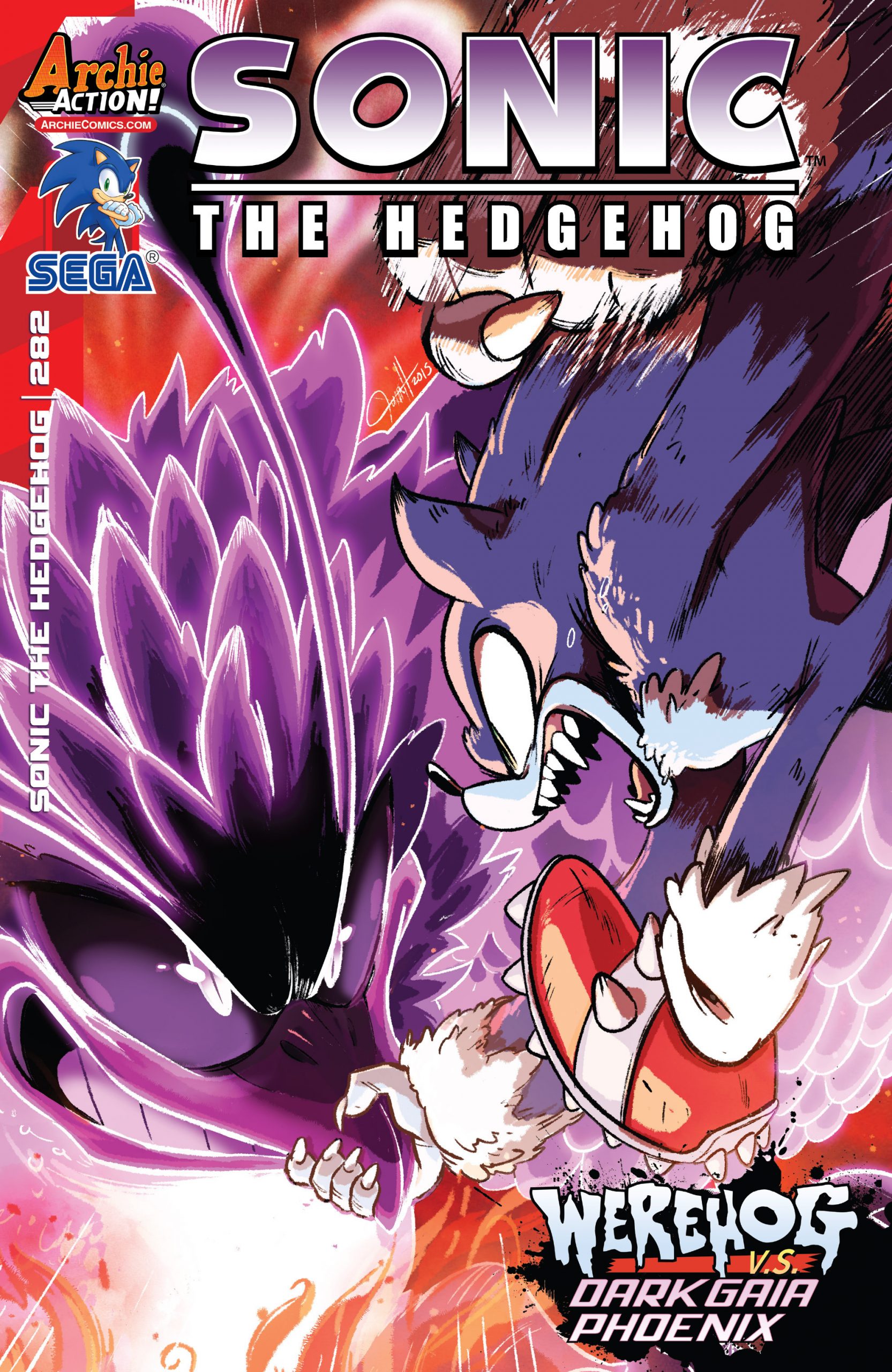 First Look: Archie Sonic Comics For February/March
It is not often that we share Archie Comics previews straight from the source but this is an exception. We have two new solicitation previews to share with you, courtesy of Ian Flynn himself on his Bumbleking website. You can check out the covers and plot solicitations below.
SONIC THE HEDGEHOG #282
Script: Ian Flynn
Art: Jamal Peppers, Jennifer Hernandez, Terry Austin, John Workman & Gabriel Cassata
Sonic the Hedgehog #282 CVR A Reg: Tyson Hesse
Sonic the Hedgehog #282 CVR B Variant: T. Rex

SONIC fights FIRE with FURY in "Wings of Fire" Part Two: When Sonic was infected with the Dark Gaia energy, he nearly lost control of his mutant Werehog form. So what happens when an ancient and powerful phoenix gets turned to the dark side?! It's a three-way battle as Sonic and Dulcy's teams battle for their lives against the Dark Gaia Phoenix and Egg Army! Then, in "Shards and Sparks," Knuckles and Mighty reunite to take on Egg Boss Thunderbolt! Featuring cover art by the terrific Tyson Hesse and a spooky "Horror Movie" variant by the mega-talented T. Rex!
Ship Date: 2/24
On Sale Date: 3/9
32-page, full color comic
$3.99 U.S.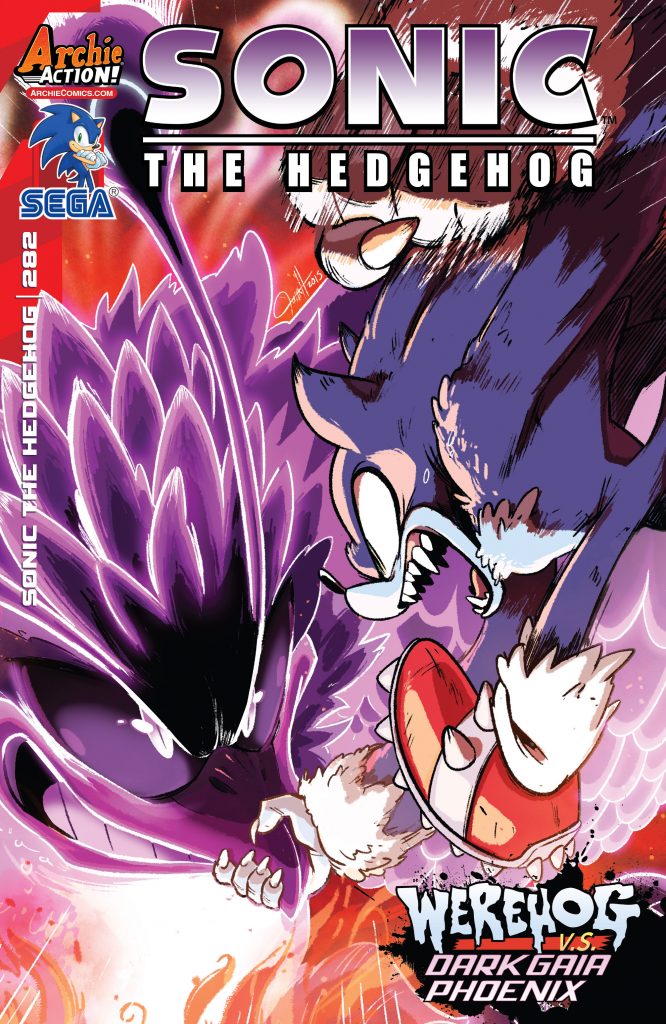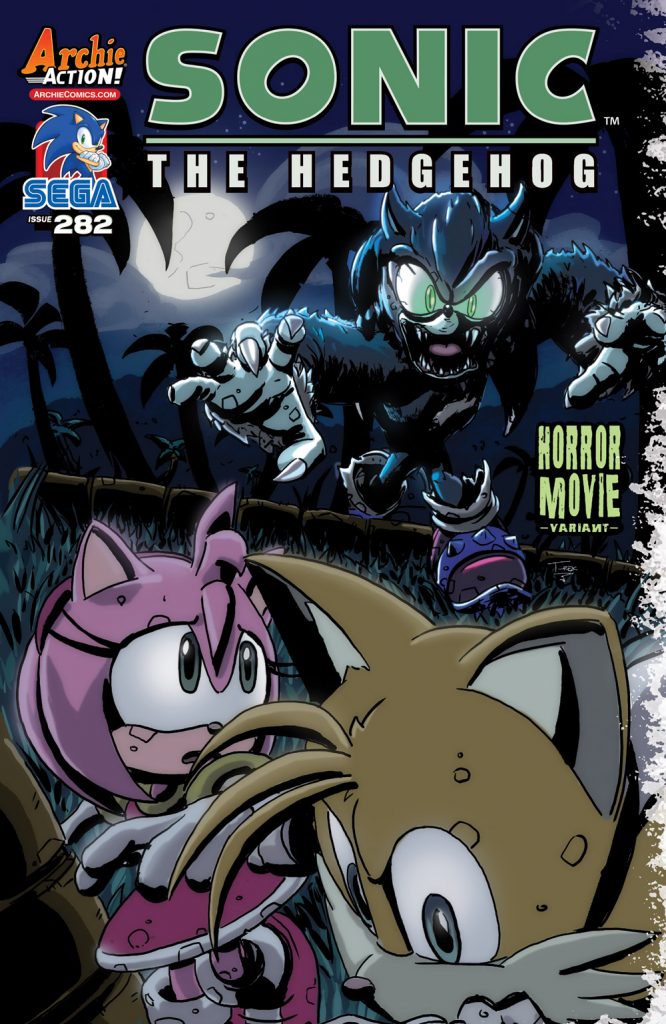 SONIC UNIVERSE #85
Script: Ian Flynn
Art: Tracy Yardley, Jim Amash, Jack Morelli & Matt Herms
Sonic Universe #85 CVR A Reg: Diana Skelly, Jim Amash & Matt Herms
Sonic Universe #85 CVR B Variant: Dan Schoening & Luis Antonio Delgado

Dr. EGGMAN gets CRACKING in "Eggman's Dozen" Part Three: Dr. Eggman has assembled his evil Egg Bosses to take back his Egg Refinery from the Naugus Twins! The plan seems straight forward enough, but what happens when the Eggman's minions can't work together? Can the mad doctor scramble to survive or will his shaky alliances leave him fried? Featuring egg-tastic cover art by dynamite Diana Skelly and a wonderfully "Wicked" variant cover by artist supreme Dan Schoening!
Ship Date: 2/10
On Sale Date: 2/24
32-page, full color comic
$3.99 U.S.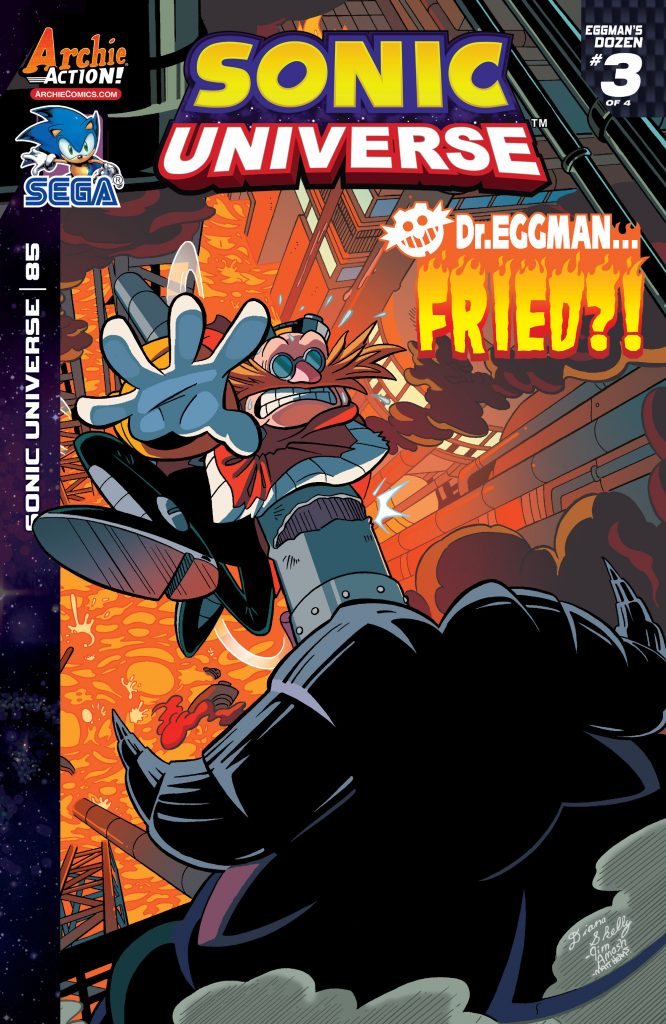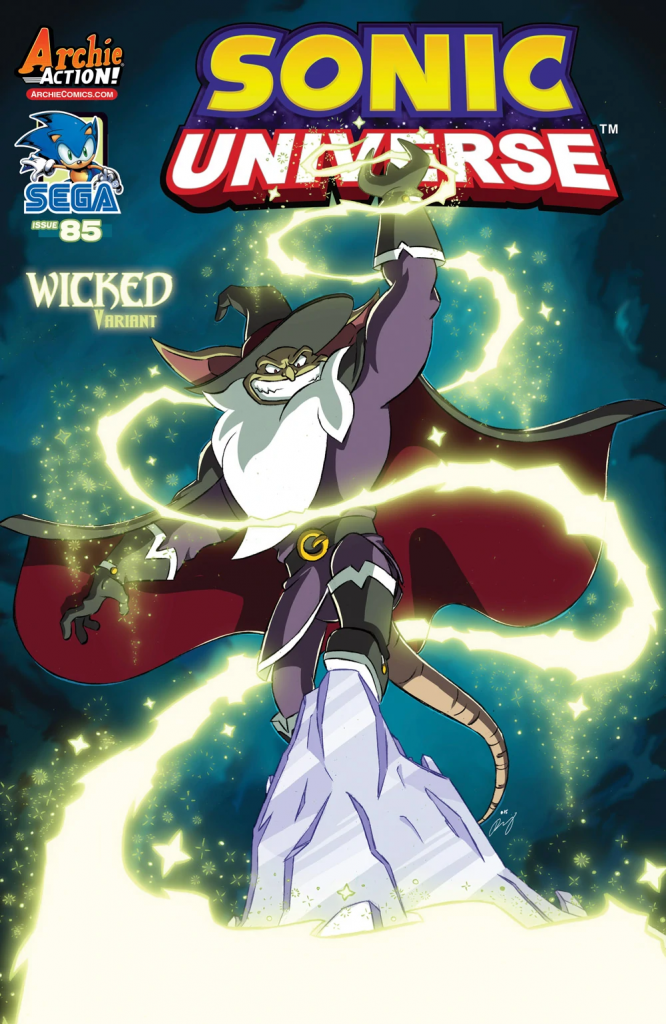 This post was originally written by the author for TSSZ News, images were replaced and expanded by LMC in 2020.