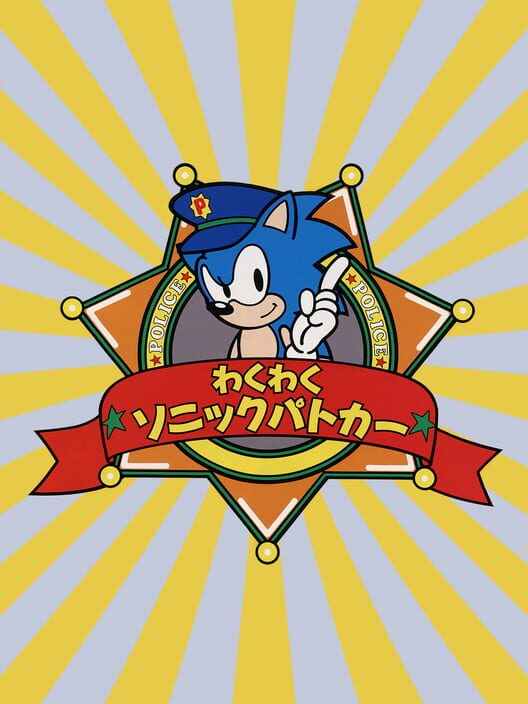 Fan Raising Money To Bring Over & Dump Waku Waku Sonic Police Car
Fans have shown time and time again how passionate they can be about the Sonic franchise. This is no exception.
Waku Waku Sonic Police Car is a rare Japan-only Sonic arcade game from 1991. It is his first arcade appearance and the first time Sonic ever spoke in a game. However no one outside of Japan has had a real good look at the game even 24 years later. A fan by the name of Will Medved has set up a fundraiser in an effort to change that. Not only does he intend to import the arcade machine of the game to the US but he wishes to dump a ROM of it for emulation. Will explains his motives for this:
While I do enjoy my personal collection, I also believe in sharing and bringing enjoyment to others. I recently purchased a rare Sonic Championship arcade machine and instead keeping it at my house where it would solely be used by me and an unenthusiastic girlfriend, I started my own LLC and worked a deal with local store owner so everyone can play it! I will tell you first hand, having an arcade machine at a public place not profitable! Aside from the initial purchase of the machine, there are many costs that most people don't consider. Moving, storage, licensing, liability, and repairs are all extremely expensive! The machine takes in an average of only $10 a week in quarters, in which I have to split 40/60 with the store owner. But when I witness someone that had no idea a Sonic fighting game ever existed, it is completely worth all the cost. This is why I am reaching out to the community for help with my campaign, to bring an extremely rare Sonic arcade machine to the public and making Sonic fans of all ages happy. Lastly, but certainly not least, in the hands of a private collector and Sonic fan, this game can be dumped into ROM format so it can be archived forever. To help pay for this process, I am also selling a large portion of my personal Sonic collection on eBay which can be found here
The goal is $5,500. The reason for this? International shipping:
So why $5,5000?

This campaign is to raise enough money to solely pay for the shipping from Toyko to the United States. It costs $4,500 to transport the machine from Toyko by freight and then onto a cargo ship. I have contributed countless hours of my own time communicating with shipping companies, brokers, middlemen services, and finding an arcade where this can be enjoyed by the public! Even if this project doesn't reach it's goal, any amount raised will be used recoup the massive shipping costs.

Please keep in mind, This machine is HUGE!

It's dimensions are 6'10" x 4'10″x 6′

It also weighs 750 pounds!

The $5,5000 does not include:

-paying someone to make a ROM and write the software so it can be emulated

-mailing and insuring the JAMMA

-paying a customs broker for filing the necessary government paperwork

-the initial cost of the machine

-storing the machine a freight facility

-moving the arcade machine from the freight facility to another location. Due to the weight and dimensions of this machine, it is extremely expensive to move. Moving it 25 miles cost me $270 and that was a deal!
There are perks as well if you need a little push but one thing is for sure. This may be one of the biggest efforts in getting this arcade game more out there. We'll let you know if things develop from this.
This post was originally written by the author for TSSZ News.