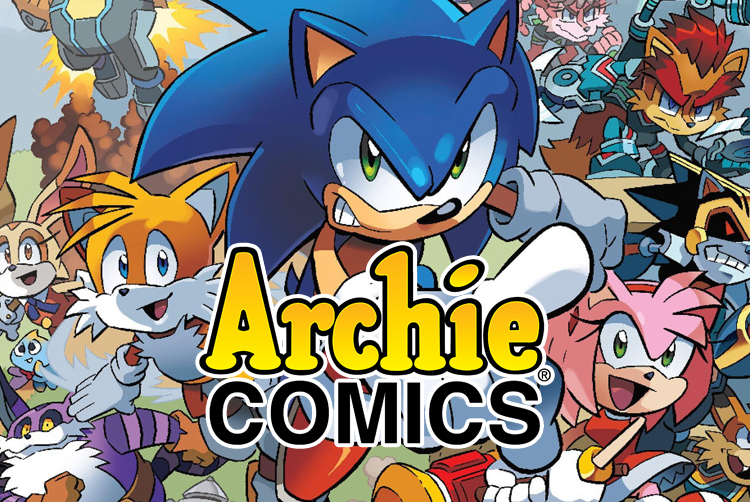 Dear SW, It's Me Archie. We've Got This Adaptation Of Colours…
Well we're still getting the Depository and Radio Redux transferred over. Its a VERY long process. At the time of writing the music is going back up, Sonic Battle was the last one up going in alphabetical order.
I've received an email from Archie Comics, which I must admit I was expecting after Ian Flynn asked for my Sonic Wrecks email address on behalf of the bigwigs… at first I thought SW might be getting hauled over the coals for something but it turns out they wanted my email so they could tell me about future Sonic related things – sounds good to me! Now apparently they "don't usually do" press releases but as it was about the game they thought you guys might be interested. So here it is below. Thanks Archie.
A "SONIC COLORS™" EXCLUSIVE FROM ARCHIE COMICS!

New York, NY (November 18, 2010): The world's longest running video game-based comic book, Archie Comics' Sonic the Hedgehog series, gets an extra dose of COLOR this fall to coincide with the release of SEGA's brand new, highly-anticipated video game, SONIC COLORS™!

The exclusive adaptation back-up story, written by Archie-Sonic scribe Ian Flynn and pencilled by fan-favorite artist Tracy Yardley, will be featured in Archie Comics' Sonic the Hedgehog #219, set to hit stores December 8th, 2010.

"It's true to the source," says writer Ian Flynn of the comic book adaptation. "We worked out a five page story that introduces our audience to the world of the game and tease a few of the crucial story elements…fans can then play the adventure for themselves by picking up the game." Sonic Colors™ marks Flynn's 7th Sonic the Hedgehog video game adaptation, including takes on Sonic and the Secret Rings™, Sonic and the Black Knight™, and the recent Sega smash Sonic Unleashed™!

"We were provided with some awesome early concept art and rough cuts of some of the gameplay," continues Flynn, "which offered us the ability to make the transition between comic book and video game much smoother – I think the fans are really gonna dig this one!"

"The game stories are always fun for me," adds artist Tracy Yardley, who has been bringing Sonic the Hedgehog's world to comic books for over 5 years and counting. "The game looks incredible and I'm pleased with how our adaptation turned out."

In addition to the Sonic Colors™ adaptation, Sonic the Hedgehog #219 features the epic first instalment of "In Service to the King," which begins the build-up to next year's 20th anniversary celebration of Sonic the Hedgehog! It's a great time to be a "Sonic" fan!

Sonic Colors™ video game available in stores November 16th.

Sonic the Hedgehog #219 available in stores the week of December 7th!