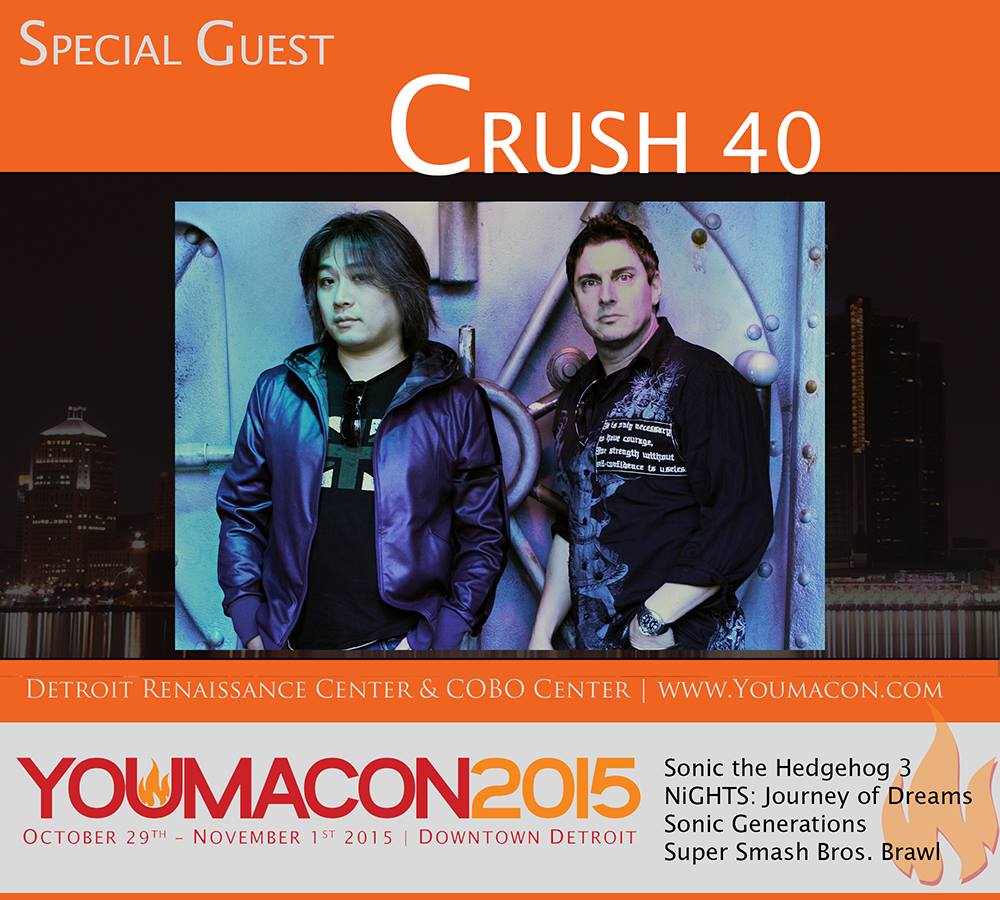 Crush 40 To Attend, Perform At Youmacon Convention
Youmacon, held every year at Detroit, Michigan, is a fan convention that happens every fall. If you don't know what Youmacon is here's the lowdown:
Youmacon is a popular culture event similar to most "Comic Cons", however instead of focusing on comic books, Youmacon is a celebration of Japanese popular culture and its influence on our own culture over the past few decades. Common themes throughout the event are Anime (Japanese animation), Video Games, Japanese style artwork and comics, and the rising internet culture influenced by all of the above.

Youmacon brings a unique all-ages mix of interactive events, celebrity guest panels, and live musical performances to Downtown Detroit. One of its most popular events, "Live Action Mario Party", emulates the video game experience – often filling the room to fire code capacity. Players participate in gameshow-like mini-games to help their teams advance and win.

Wearing costumes, or "Cosplay" as it's known at conventions, is very popular with attendees of Youmacon. It is not uncommon to walk into a pair of Italian plumbers in overalls on the escalator, only to meet someone dressed as Edward Elric or Master Chief from Halo minutes later.
All sorts of people, big names and small, have attended there including Sonic voice actors. The Sonic franchise is no stranger to Youmacon. One familiar band to the Sonic community, however, is. For the first time in Youmacon history Crush 40 will not only be attending Youmacon but will be performing there too.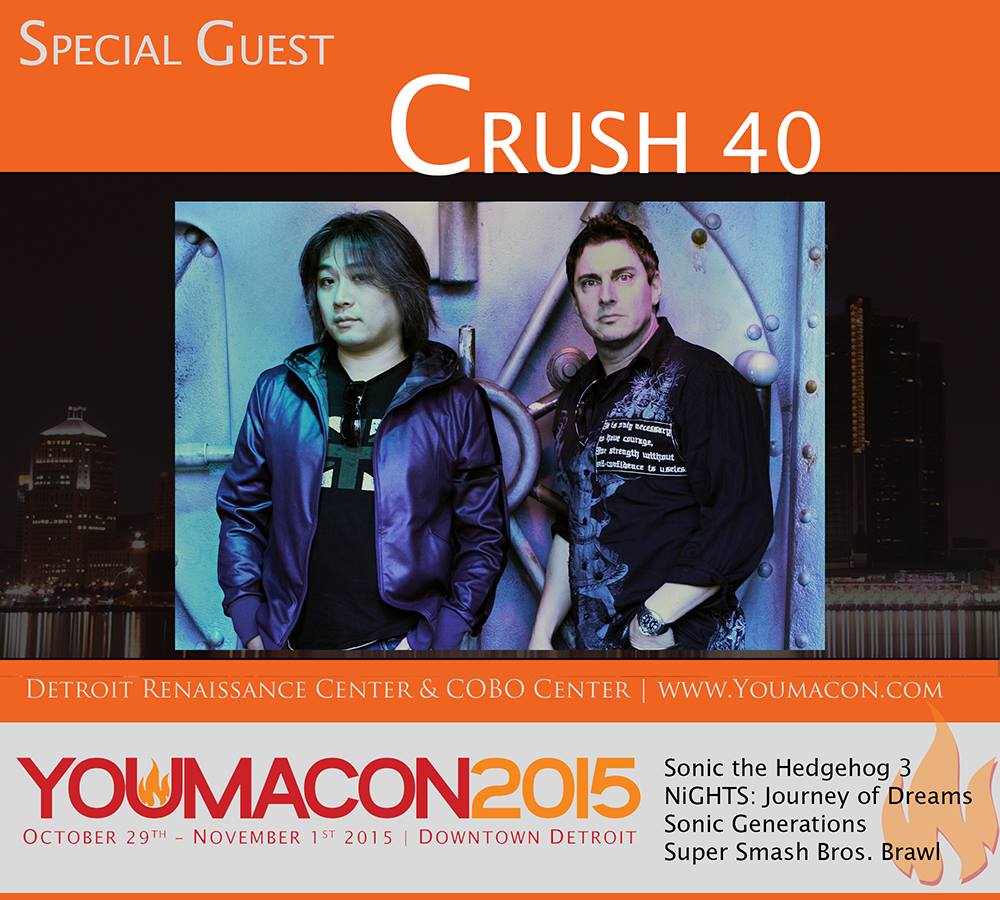 You do not need to pay extra to see the concert either. Purchasing a badge to attend the convention is all that is required. Youmacon 2015 takes place from October 29th to November 1st.
This post was originally written by the author for TSSZ News.