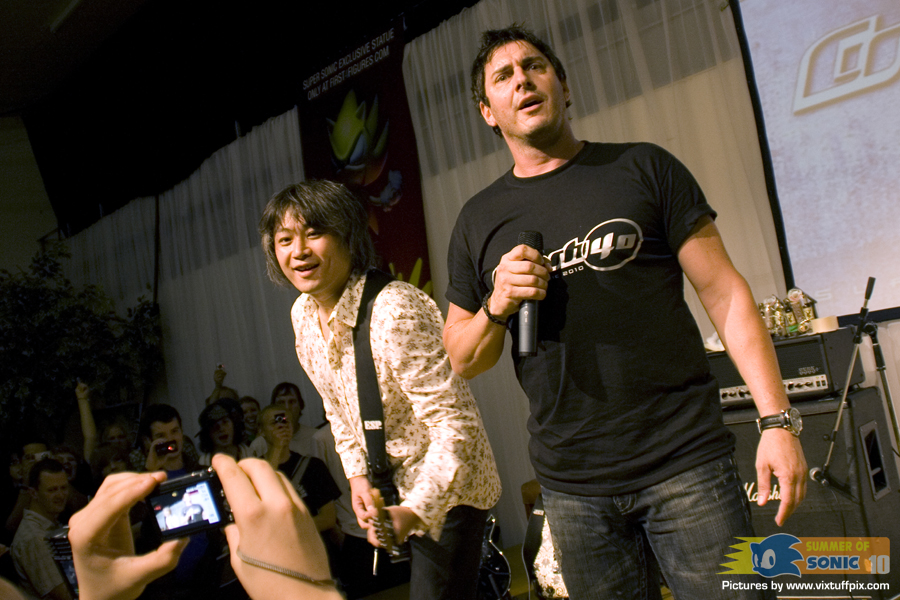 Crush 40 & SEGA Sound Members To Appear At Japan Game Music Festival
Their appearance may not have been confirmed anywhere in the West yet but Jun Senoue and Johnny Gioeli do have one musical performance lined up for 2013.
The Japanese Game Music Festival, being held on the 29th and 30th of June is a celebration of Japan's musical contribution to the industry and Crush 40 will be appearing and performing on both dates.
Joining them on the 30th is SEGA Sound Unit H, this team of five have been behind many classic pieces of SEGA music from down the years including After Burner from the classic era, Burning Rangers from the Saturn and Dreamcast Era and in more recent years the Yakuza franchise.
Representatives from Taito and Square Enix will also be in attendance. For more information see http://jgmf.info/