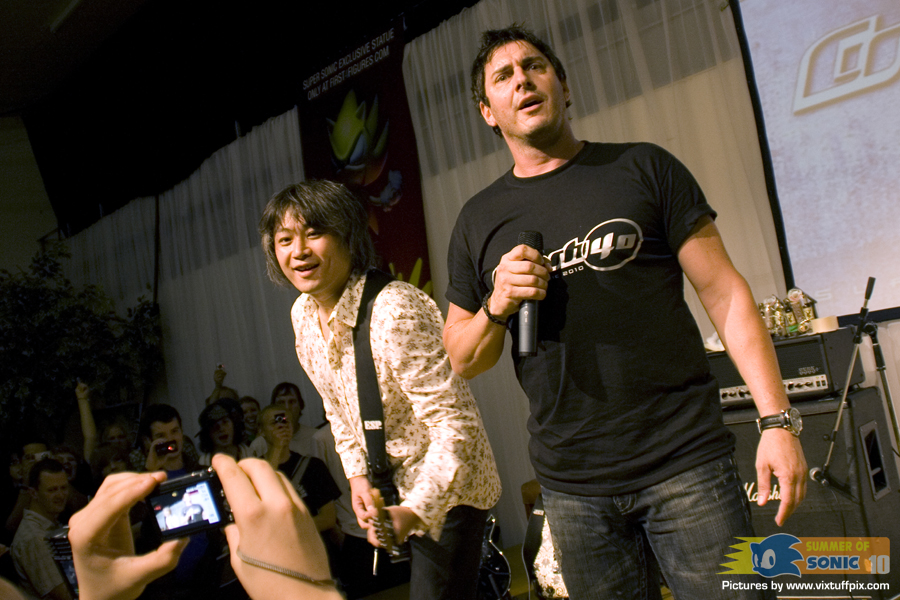 Crush 40 Live Album: More Details, Tracklisting, Catalog Number Revealed
New details have emerged from the Crush 40's Facebook page regarding the upcoming live album, due to land on October 3rd. First and foremost, the entire track listing has been revealed, showing what tracks you'll be able to rock out to whilst imagining you actually had the money to go to Japan and watch them. Heck, maybe you did, I haven't a clue!
The tracklist is as follows:
01. Sonic Youth
02. Free
03. His World
04. Sonic Heroes
05. Open Your Heart
06. Knight Of The Wind
07. I Am… All Of Me
08. With me
09. Never Turn Back
10. Fire Woman
11. Revvin' Up
12. Watch Me Fly…
13. Into The Wind
14. Rise Again
15. Sonic Boom
16. All Hail Shadow
17. Live & Learn
18. One Of Those Days
19. What I'm Made Of…
That's a heck of a lot Crush 40, not only covering some of their finest Sonic hits, but also their original hits as well, such as the recent Rise Again.
In addition, the catalogue number has also been released-that number is WWCA-31281.
As a quick reminder, the album was recorded at Crush 40's Tokyo shows last March, and is a full band performance. The album is available October 3rd, as mentioned. It's unknown whether it will hit iTunes or not, but it can be assumed so. Unless you live in Canada. Sorry Vizard. The album is being distributed by Wave Master,
Will you be picking it up? Let us know in the comments!