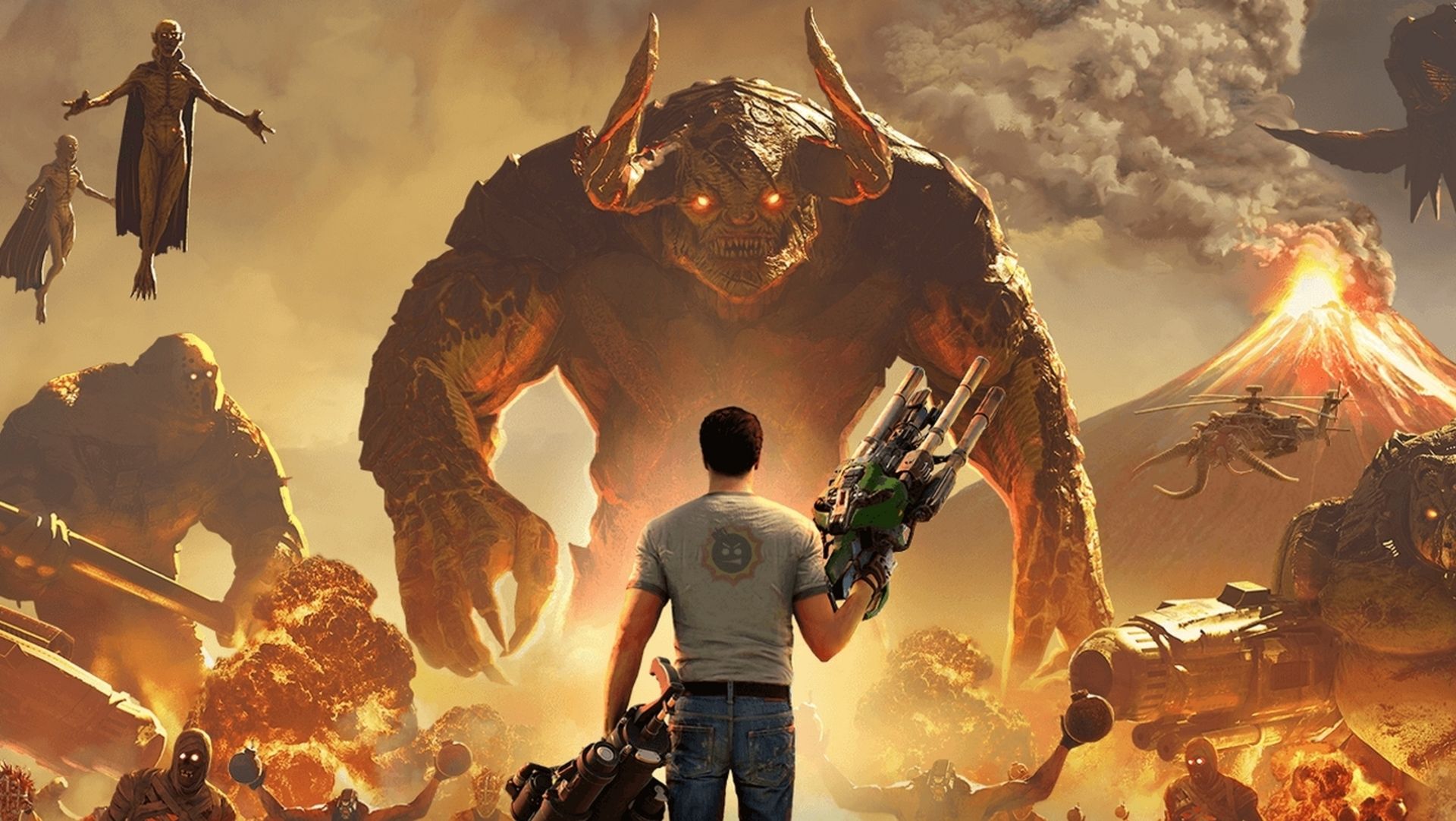 Croteam Reveal Serious Sam VR: The Last Hope
We haven't even scratched the surface of this year's Electronic Entertainment Expo (E3) and already there have been a growing number of new video game titles announced. Some deliberately, wanting to miss the traditional flurry of announcements at presentation time and others less so due to leaks, missteps or simply making a mess of things. On the virtual reality (VR) side of the gaming spectrum there have already been a number of PlayStation VR-related announcements such as Statik, Moto Racer 4 and Tethered.
Now however, before the main event truly begins another VR compatible title has been announced, this time by independent Croatian video game developers Croteam. The Zagreb-based company revealed their latest title Serious Sam VR: The Last Hope as part of Geoff Keighley's E3 livestream. The title will be published by Devolver Digital and is confirmed for the HTC Vive and Oculus Rift using the Oculus Touch.
"It's only for VR for now." Confirmed Producer Ante Vredelja, "It makes perfect sense to make a VR game in the Serious Sam universe." Vredelja also confirmed the team were talking to Sony in regards to a possible PlayStation VR release. Joking that they were looking to implement the 'giant enemy crabs' for the publisher.
Prior to this announcement, Serious Sam 4 first came to light as part of a Humble Bundle announcement over three years ago, with the team vowing that "All funds to the developers in this weekly sale will go towards making the upcoming Serious Sam 4 the craziest and greatest Serious Sam game EVER." Earlier this month Croteam had teased something VR related on their social media, an HTC Vive clearly visible in the background of one of the photos. The team have also recently revealed a sequel to 2014 first-person puzzle game The Talos Principle is in development following a presentation by developer Alen Ladavac at the Nordic Game 2016 conference.
This post was originally written by the author for VRFocus.