Coatsink's ESP Puzzler Esper Coming To PlayStation VR, HTC Vive and Oculus Go
Sometimes a virtual reality (VR) video game comes out on multiple platforms simultaneously, covering all bases from the get go. Other times they come out sporadically, maybe over the course of six months. Sometimes that's effected by an exclusivity period, whilst other times it seems like people are waiting forever for a hint it will come to other headsets. (See: Evil, Resident.) Then again, rarely. Ever so rarely. An announcement comes along about an older title that gives it a whole new lease of life.
Such is the case today, as British developer Coatsink Software – creators of critically acclaimed mobile VR titles such as Augmented Empire and A Night Sky – have revealed in a surprise announcement that their first mobile VR title, Esper, will be making the jump to Steam, Standalone and console. Roughly two and a half years after it made its debut on the Samsung Gear VR.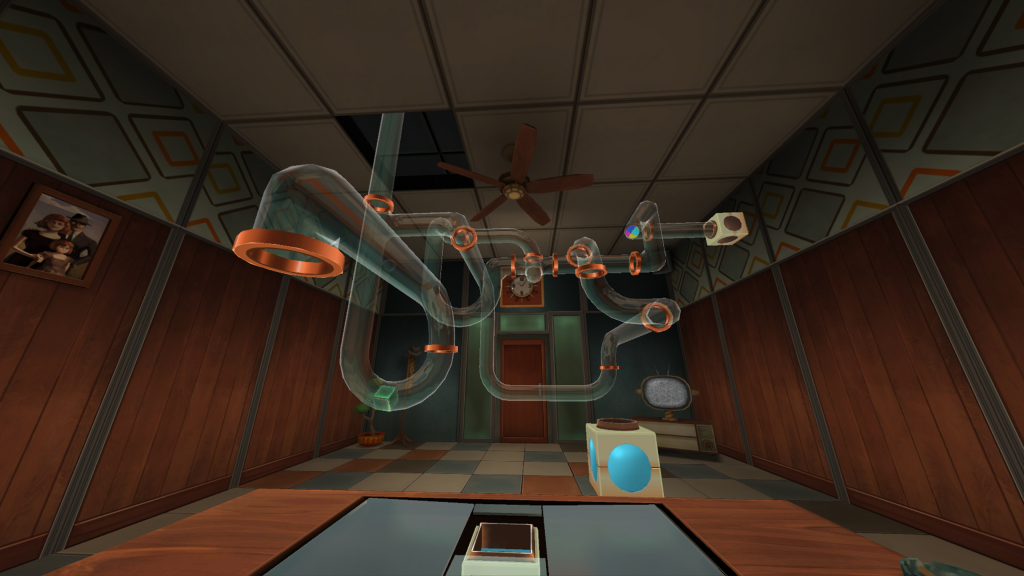 Esper takes place in an alternate version of London in the middle of the seventies. Through mysterious circumstances there has been an outbreak of people with extra-sensory powers. Able to lift and manipulate objects just with the power of their minds. The government is conducting a series of tests on these individuals, having them solve various puzzles to prove they are not a danger to the world outside. Tests that the individuals themselves have absolutely every right to refuse.
Honest.
Esper will now be coming to the PlayStation VR, the Oculus Go and it's Chinese-made twin – the Xiaomi Mi, on June 29th, 2018. With a follow-up release on Steam for the HTC Vive on July 6th, 2018. The title is already available on Windows Mixed Reality and Oculus Rift, with its sequel Esper 2, as part of Esper The Collection.
"Esper is where the VR journey began for Coatsink and it holds a dear place in our hearts." Explains the CEO of Coatsink Tom Beardsmore. "Having Oculus approach us in the early days of modern day VR and trust our then small team to build and create an acclaimed VR game for Gear VR was nothing short of incredible. Today, Esper is already available on three platforms and we can't wait to take that to seven with the addition of PSVR, Go, Vive, and Mi headsets, giving VR players more choice and chances to enjoy Esper."
Esper is expected to retail at $7.99 (USD) on launch. You can see a trailer for the PlayStation VR announcement below.
This article was originally written by the author for VRFocus.