Coatsink Goes Behind The Scenes With Augmented Empire Voice Actors
Coatsink Software's Augmented Empire is one of the video game jewels in the Samsung Gear VR crown, a cyberpunk RPG full of character and creativity. One of the things highlighted by the studio itself during development and by users and journalists since release has been the quality of the voice acting and the actors themselves who were signed to the game. Even with the title now out several months it is a topic that Coatsink keeps finding itself coming back to.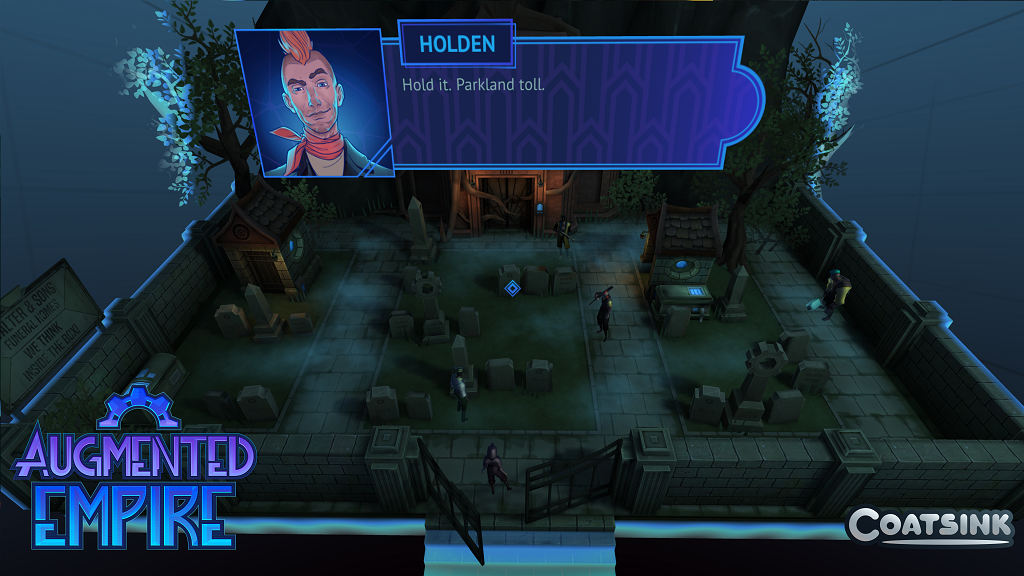 "The whole team's extremely proud of what we achieved with Augmented Empire." Explains Coatsink's Narrative Designer, Jon Davies. "And thrilled with the passion and talent of the actors involved.
As such they have today released a special behind the scenes documentary which sits down with actors Doug Cockle who plays the character Mund, Kate Mulgrew (as Jules) and Nick Frost (as Chris) as they discuss both their roles within Augmented Empire and playing the characters themselves. You can see the video below.
Augmented Empire takes place in the divided city of New Savannah and focuses on Willa Thorne who is set to finally rise to the pinnacle of a tiered society only for things to go disastrously awry. Now at the bottom of the ladder she finds herself "a poster-child of civil disobedience" and must look to those now at her level in order to get revenge on the corrupt members of the elite who rule over all.
Coatsink are also responsible for the Samsung Gear VR exclusive title A Night Sky, which announced earlier this year monthly content packs for the foreseeable future. As well as critically acclaimed puzzle titles Esper and Esper 2.
This post was originally written by the author for VRFocus.