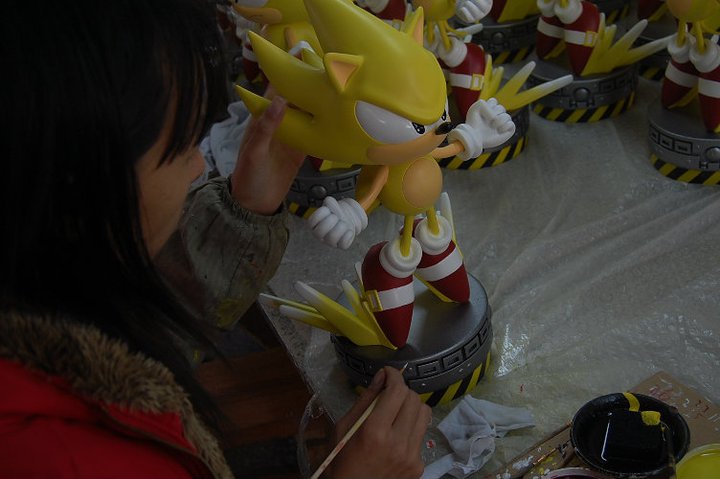 Clone Super Sonic Army To Decend On World, Obliterate All Life
Whilst First 4 Figures have of course been in the news very recently indeed with Metal Sonic, you'd be inclined to forget about their Super Sonic figure, photos of which were released a couple of days ago shows all the finished statues – or at least the first batch – sitting finished on a work bench in the factory.
The photos, which show the regulars getting finishing touches and the light-up limited editions (which we desperately wish we had over here at SW.com) being tested for their luminosity are a mighty impressive behind the scenes on one hand. We here though can't help but feel slightly freaked out by the mass of Super Sonics waiting to be called into action. It looks highly militaristic and is frankly a bit unnerving. Besides, what if its Fleetway Super Sonic? We'll all be ripped limb from limb before we can ask if we can talk it out over a chilli dog.