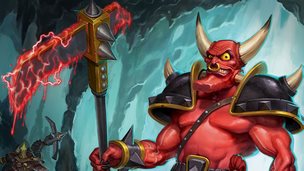 Classic Dungeon Keeper Free For A Limited Time
You may remember a while ago, EA released their version of Dungeon Keeper for the mobile platform, and it caused a huge negative media storm. All because of the fact that a free game required (or in my experience, insisted) in-app purchases to make it remotely playable for more than a minute at a time. It was a huge misfire by the company (in my opinion, of course) and made people pine for the classic.
Well, the guys at Good Old Games (or GoG) have done something about it. To celebrate Valentine's Day, they decided that the best way to show love and affection is to set up your own deathtraps and manage your own demons. Yes, for a limited time, you can get the classic Dungeon Keeper (you know, the one without those in-app purchases) for free. It's their way of saying "We love you". Simply log in and press the "claim" button on the front page to get your free copy.
Be warned though – the game is only free for a very limited time. Come Sunday, the offer will end. So act now if you want a real free version of Dungeon Keeper. They also have all manner of extra games on discount too, so take a look if you want more classic games at cheap prices.