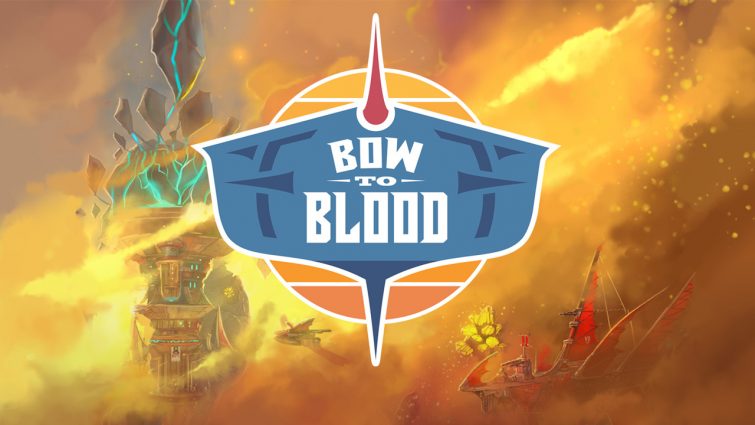 Bow To Blood Sails Towards August Release Date
There's something about airships in videogames. Don't ask us how there is, there just is. While there's been a few games focused on them here and there and more than a few instances of them being used as a creative mode of travel – or in the case of Bioshock Infinite, living.
Perhaps though, the most notable instance of their appearance must surely be in SEGA's 2000 Dreamcast title Skies of Arcadia (or the 2002 re-release Skies of Arcadia Legends for Nintendo Gamecube) in which airships were the only form of transportation around the world and sky pirates roamed the… well, skies. However, for anyone pining for the days of Vyse and the gang there is a virtual reality (VR) title that might just be up your street. It's called Bow To Blood – and it's coming to PlayStation VR next month.
Announced as part of the line-up at the 2017 Paris Games Show, Bow To Blood rather fell off the radar after the announcement. Now the developer has confirmed PlayStation VR owners will be able to set sail into the skies on August 28th 2018.
Set in a sci-fi world, Bow To Blood sees you take command of an airship taking part in a reality television show as you follow your goal of becoming a champion. You're not short on tasks either, as you not only have to pilot your airship but also manage your crew. You'll even have to do a bit of glad-handing as you strike deals and look to make your reputation among your airship peers. Balancing your honour against the need for profit. As the old saying goes, a friend in need is a friend indeed – but, if you've got bills to pay maybe you'll think again.
Unfortunately, there is no new trailer to accompany this news, at least not at the time of writing. However, thanks to the announcement on the PlayStation Blog we do at least have some new screenshots to show off how the title looks now. You can see those below.
This news article was originally written by the author for VRFocus.