Bohemia Interactive Release Experimental Puzzler Project Lucie For Oculus Rift
While the debate about whether or not virtual reality (VR) has reached a mainstream level continues, ever present, in the background it has at least reached the point where no matter where you go in the world you can find evidence of it. As we ourselves ound on a recent staff outing to Malta, which we'll tell you about at a later date. VR is everywhere, it is worldwide and just in that fashion is VR development. You can find developers for VR experiences and games all around the world, and not just in the usual countries like the US, the UK, in Canada, in France or in Japan.
For example, whilst they are departing VR development CCP Games are based in Iceland. The Netherlands is the home of Pillow's Willow, developer of Spark of Light and Vertigo Games (Arizona Sunshine, Skyworld). Serious Sam and The Talos Principle developer Croteam is, famously, from Croatia. Whilst The Farm 51 are a Polish developer. However today's announcement comes from the Czech Republic based developer Bohemia Interactive, who we previously mentioned at the end of November as they were working on enhancing simulator training with augmented reality (AR).
Today the studio has revealed a new project, a puzzle title for the Oculus Rift head mounted display (HMD) as well as non-VR PC users – although it is specifically built for use with Oculus Rift and Touch. Called Project Lucie, it is the latest release from the studio for its own collection of free experimental titles released to the public for free – Bohemia Incubator.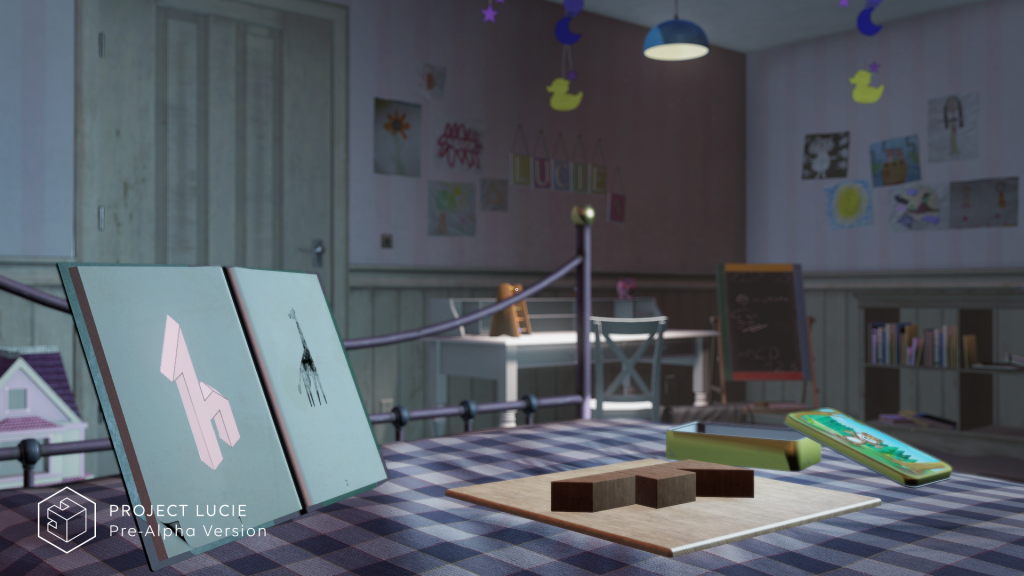 "One year ago, we launched Bohemia Incubator: a new label for experimental games that we release to the public." Explains Jay Crowe, Creative Director at the studio. "Incubator lets us try new things – a way for us to experiment with technology, play around with new ideas, and keep our community involved. While our flagship titles remain the focus of our development teams"
Project Lucie sees users take on the mantle of 8 year-old Lucie, who is young but dreams big. It's up to you to help Lucie complete various puzzles that come to life. You can even test out the limits of your own imagination thanks to a special Editor Mode, allowing anyone to develop their own tests and puzzles.
"Project Lucie is at a very early stage of development. It includes just one of Lucie's stories, together with a creative sandbox and editor mode. We hope this 'slice' of features presents the core of what the game's about." Says Laurent Lavigne, the Project Lead on Project Lucie."As part of Bohemia Incubator, our intention is to let players try our game, and share with us their feedback, comments and recommendations."
A pre-Alpha version of the title is already available to download for free on the Bohemia Store, making it the third title Bohemia Interactive have released in this manner. You can find an update video for Project Lucie and another one of those titles, Ylands, above.
This post was originally written by the author for VRFocus.