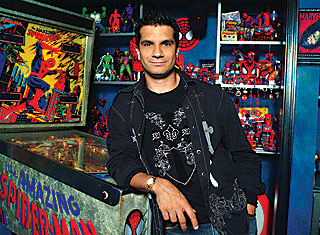 Ask Tommy Tallarico A Question!
Over on the Sonic City Blognik, which is run by someone or the other, you'll find a pretty great little offer as it seems they are going to have a Q&A with the one and only Tommy Tallarico some tracks from whom are going to be appearing in Sonic & The Black Knight.
The cool part is you guys get to submit the questions!
Check out the full details here and get your questions in: http://blogs.sega.com/sonic/2009/01/16/tommy-tallarico-you-ask-the-questions/