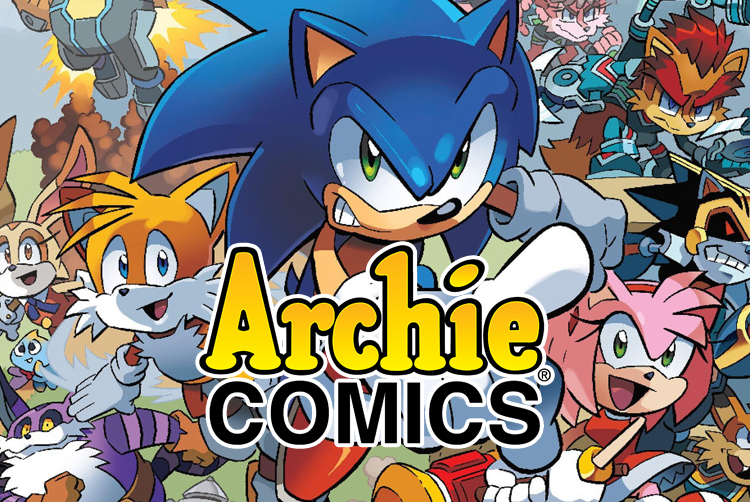 Archie Update: Archie Not Going To San Diego Comic Con, Sonic Freelance Artist Looking For Work
Developments with the Archie Sonic hiatus continue, and the bad news sees no sign of stopping.
Firstly is the news that Archie Comics will not be attending San Diego Comic Con for the first time in 3 years. Secondly is, perhaps, the biggest news out of the two.
Rafa Knight is a freelancer 3D artist for Archie Comics. Her most recent works in the Archie Sonic comics is Sonic #275, which was released in mid-2015, and Sonic Universe #85. The latter came out just 5-6 months before the hiatus started. However, she is now looking for freelance work elsewhere. The hiatus has been hitting Archie Sonic freelancers hard. If that's not enough, she mentioned the word "cancelled" when bringing up the comics.
Hello, I'm Rafa Knight!
I work at the Sega of America, doing some works for the Sonic Team, and sometimes some works for the Sonic the Hedgehog social media, as a freelancer 3D artist.

It's a job that I like to do, but it has always been more like a secondary thing or a hobbie, because as much as I wanted, it is not something that give enough return to be my main job, maybe you understand how it is.
For these reasons my main job was on the Archie Comics, where I worked for about 2 years, which also was a very pleasant place to work, but that ended up canceling the comics where I worked.
There's still plenty of room for debating whether this is a confirmation or not. But it sure doesn't help ease the growing concerns about the comics. And it is the first time that someone that helps produce Archie Sonic comics has dropped the word "cancelled".
This post was originally written by the author for TSSZ News.