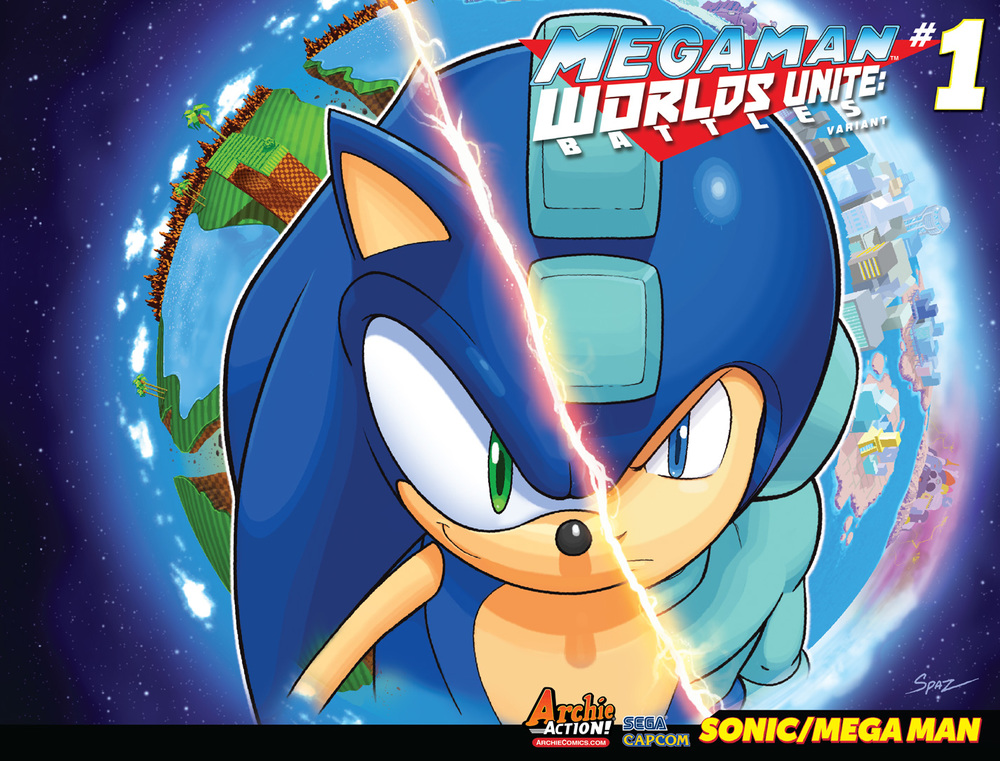 Archie Comics Announces Worlds Unite "Battle Books"
The Worlds Unite crossover continues to get more complicated with the latest announcement from Archie Comics.
A Worlds Unite spinoffs called Battle Books will be releasing during the crossover, the first of which will release in June. Mega Man: Worlds Unite Battles #1 and Sonic: Worlds Unite Battles #1 are the first installments and will serve to help with the vast roster of characters that are involved as an interview with Assistant Editor Vincent Lovallo explained. Characters may disappear for a bit during the main plot and the Battle Books will pick up on where they went:
What's the biggest difference between the Mega Man and Sonic Battle Books and what's going on in the main title?

The battle books are connected to the main "Worlds Unite" storyline, but tell the story from a completely different perspective. During the story, we tend to follow the adventure through a select few characters. The battle books allow us to hone in on the action that other major characters are experiencing. Basically, if a character runs off panel in one issue and doesn't return for another issue or two, the battle book gives us the opportunity to follow that character and see what he/she was doing that whole time. There are little adventures happening all over the place and the battle books allow us to give characters that otherwise wouldn't get much screen time the recognition they deserve.
Lovallo further elaborated later on:
Obviously Worlds Unite Battles is kind of the ideal place to try this out. Was it a case where the Battle Books were already a thing you guys were thinking about and this was just a good time to try it, or did it come as a result of thinking about Worlds Unite and what that could be?

It was more of a result of "Worlds Unite" than anything else. There are so many heroes and villains duking it out in this crossover, the main books can hardly contain it! The Battle Books are the best solution to make sure that we can include the characters that fans want to see. Especially with the inclusion of the other Sega and Capcom properties in the main books, like Street Fighter and Skies of Arcadia, this was the perfect time to try this out and expand on the stories.
The text solicitation and cover art for Mega Man: Worlds Unite Battles #1 were released as well:
MEGA MAN: WORLDS UNITE BATTLES #1

ALL-NEW DIRECT MARKET-EXCLUSIVE special! There are so many epic battles in the SONIC/MEGA MAN crossover event that the biggest brawls of the bunch have exploded into their very own book! This extra-special bonus issue features exciting duels spilling over from the pages of the much-talked about "Worlds Unite" event, and feature an all-star cast of creators! Watch Mega Man bring the ruckus to the Deadly Six, the Maverick Hunters ultimate showdown with Vile and Dr. Light's Robot Masters tussle with the unstoppable power of hero-turned-uber-villain Sonic Man! LET'S GET READY TO RUMBLE! Also featuring variant art from Patrick "SPAZ" Spaziante, and a special wrap-around cover and sketch variant by Sonic and Mega Man superstars Evan Stanley & Jamal Peppers!

SCRIPT: Ian Flynn, Howard Mackie, T. Rex
ART: Ben Bates, Jamal Peppers, Brent McCarthy, Rachel Deering and Elaina Unger
Cover: Evan Stanley, Jamal Peppers, Phyllis Novin and Ben Hunzeker
Sketch Variant Cover: Evan Stanley and Jamal Peppers
United Variant Cover: Patrick "SPAZ" Spaziante
On Sale Date: 6/17
32-page, full color comic
$3.99 U.S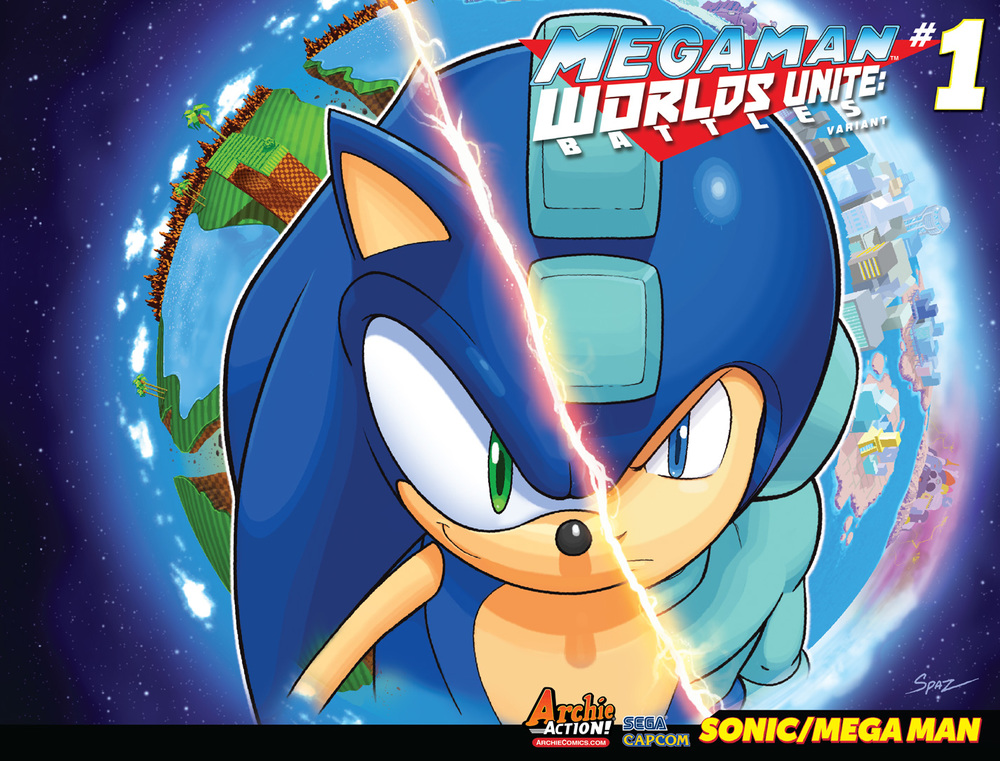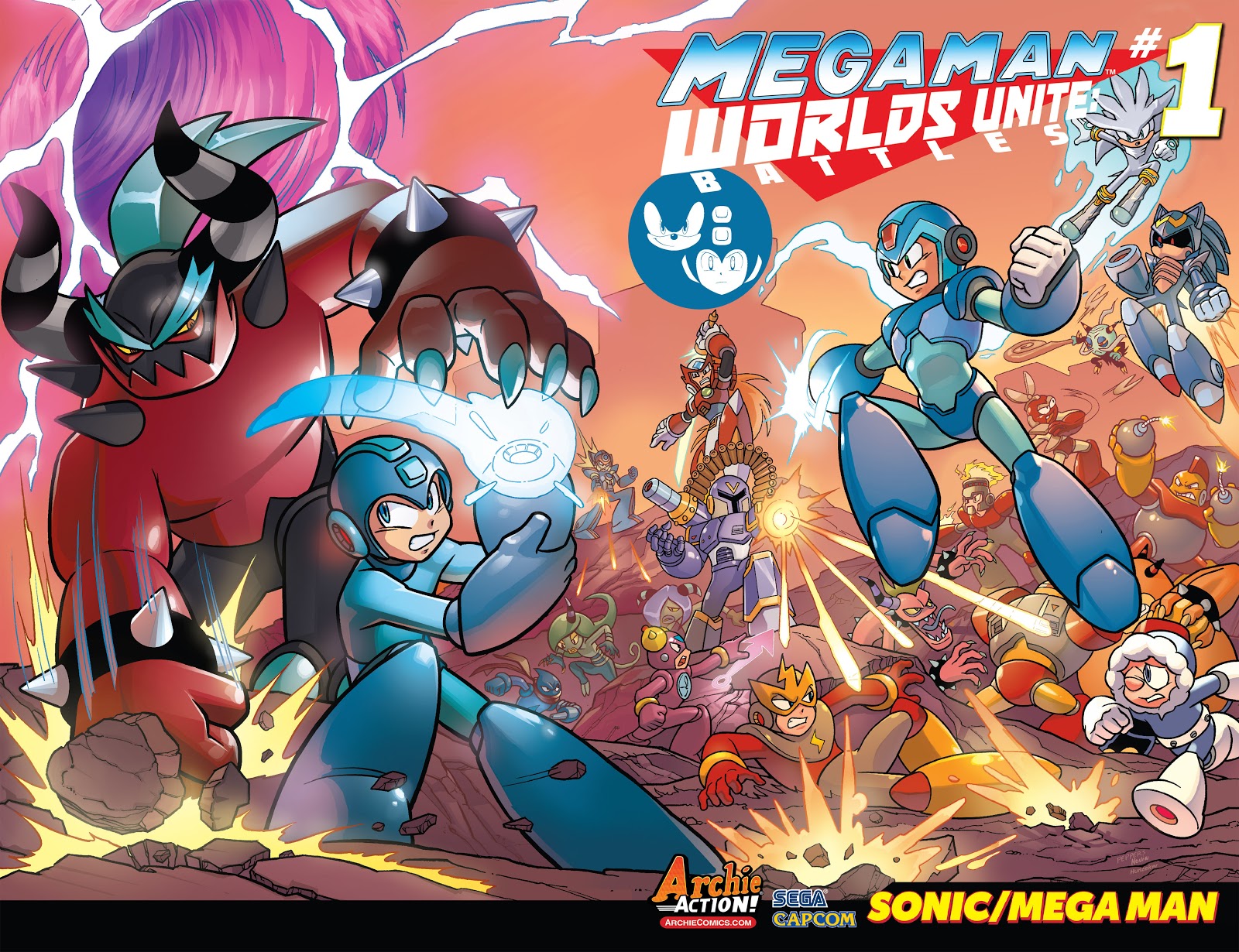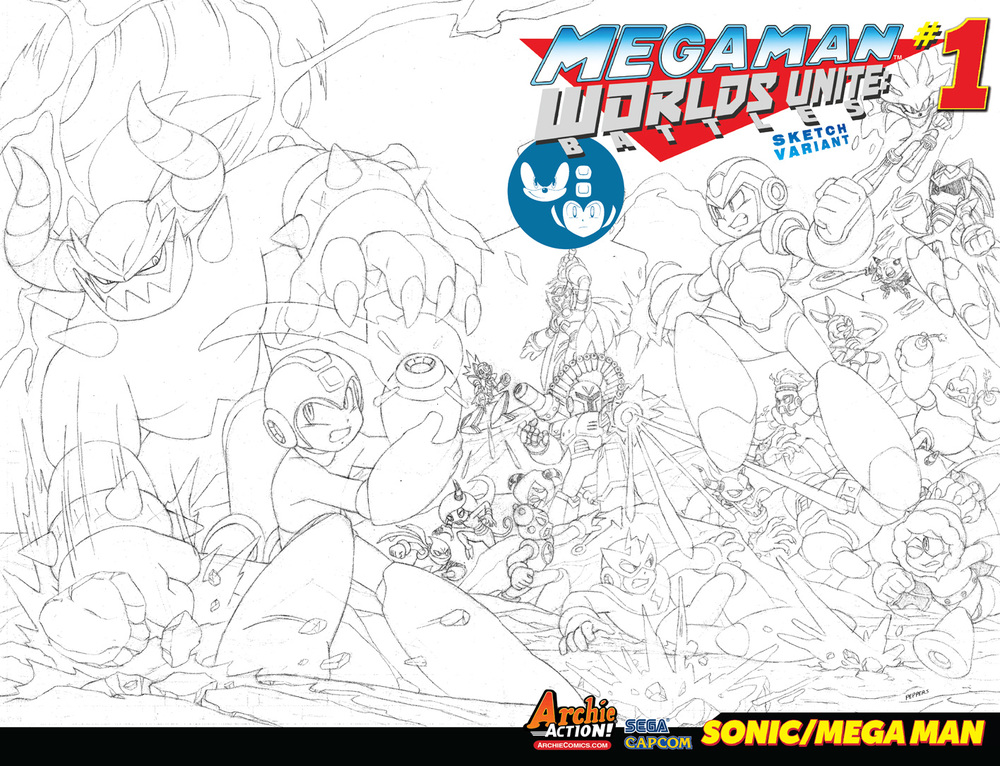 Like always we'll keep you updated on any further developments.
This post was originally written by the author for TSSZ News.