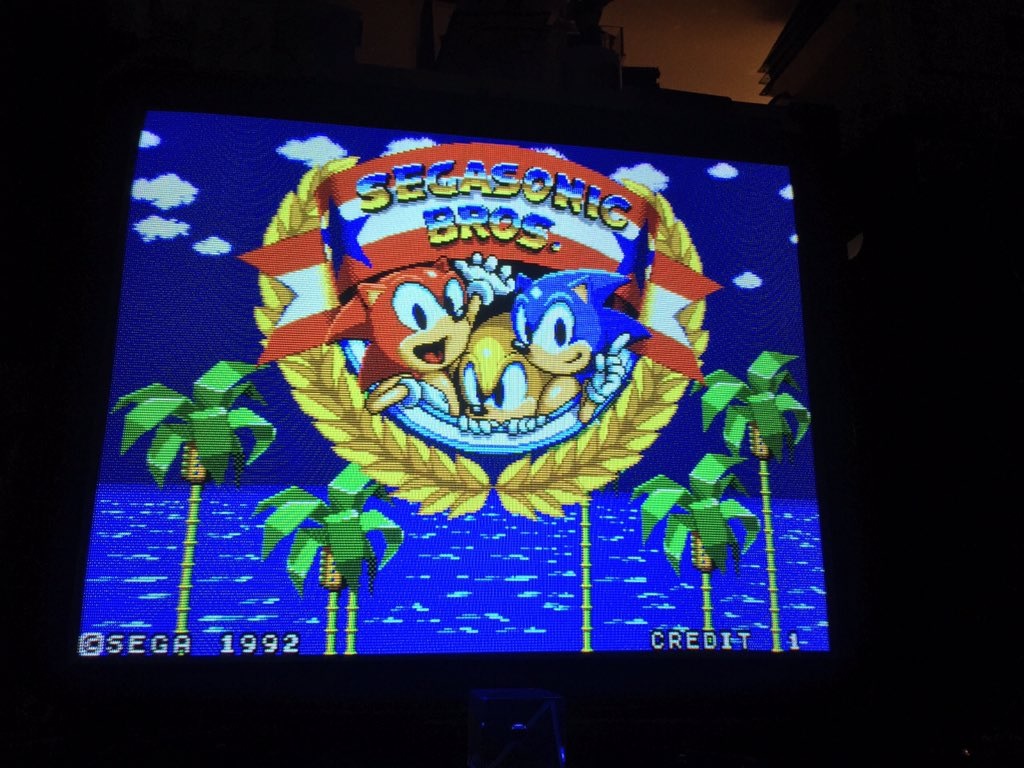 Alleged Sonic Arcade Prototype Found
The Sonic arcade community is on a roll. So much so that we're now getting our first look at not just obscure Sonic arcade titles but for prototypes never seen before!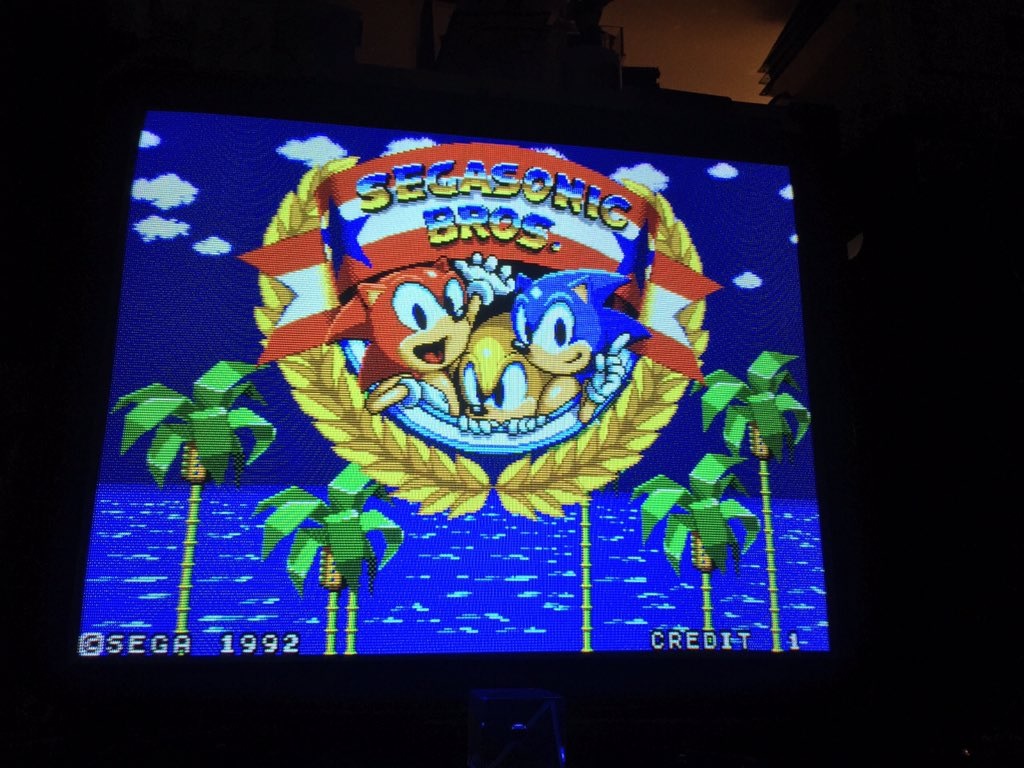 Above is a picture of a game called SEGASonic Bros., which was posted on Tumblr. The user called it a "megaton" and mentions in the tags that it is unreleased. Speculation immediately arose as to what this may be and whether it was legitimate or a hoax:
We at first thought that it was a neat looking hack thing. Then we looked at the rest of the Tumblr user's stuff and noticed that whoever this is is a collector of stuff and probably bought this from somewhere. He also tagged it as an unreleased game and calls it a megaton. It's not a hack we can find anything about so it seems like it might actually be a prototype of SegaSonic the Hedgehog, that or it's a cancelled game that was turned into the SegaSonic we know of.
That wasn't all. Shortly afterwards it was discovered that the user who posted it is the same one who helped Waku Waku Sonic Patrol Car and SEGASonic Popcorn Shop get dumped:
EDIT: Oh, the owner actually was responsible for working with the Dumping Union to get the popcorn/police car arcade machines dumped. I think this is in good hands.
The evidence has continued to build too, with an Electronic Gaming Monthly issue including a quote from SEGA referring to two Sonic arcade games that were unreleased:
http://retrocdn.net/…046.pdf&page=52

EGM #47, May 1993.

"We have developed two Sonic arcade games that have never been released because they were not the specialness that Sonic was".

Before the announcement of SegaSonic Arcade.
There is still a chance that this could be a hoax but the likelyhood of this is growing more remote as time passes. We may very well have learned about an unreleased Sonic arcade game or a SEGASonic the Hedgehog prototype. In any case it is uncharted territory and it is possible we may be seeing a dump in the near future.
This post was originally written by the author for TSSZ News.