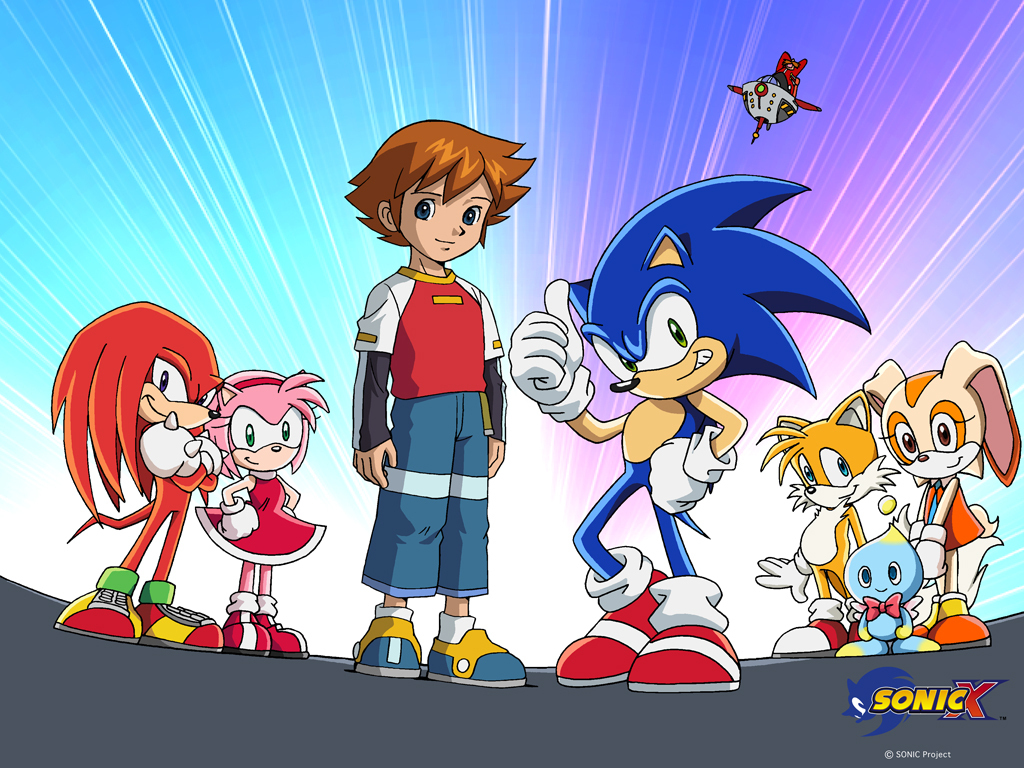 After 11 Years, Sonic X Has Left The Airwaves
Sonic's television history can be traced back over twenty years, long before Sonic Boom was even brainstormed. However no Sonic cartoon has gone so long on cable than Sonic X, which has been on the air for eleven years, including reruns. It has more episodes than any other Sonic cartoon. It's been on television almost non-stop since its original run, something that the "on again, off again" nineties Sonic cartoons can't claim. It gave birth to the "gotta go fast" meme. Many channels worldwide, including Fox and the CW in the United States, have aired the show in its history. Even after all the show has gone through, including 4Kids filing for bankruptcy, it has been able to stay on the air every weekend for years.
It's a show that introduced us to Jason Griffith, Mike Pollock, and the rest of the cast that would dominate the Sonic games from 2005 to 2010. Even as big changes occurred within the Sonic voice cast Sonic X kept chugging along for another four years. In the United States, anyway. As Americans were still able to tune in to the show one by one dominoes fell and channels overseas continued to pull the show from the air.
Now the last domino has fallen. The schedule change was made with little fanfare. John Maatta, The CW's executive VP, and Dave Morgan, Litton's CEO and founder made a small announcement about it four months ago and this was hardly noticed until today. Many websites, including Toon Zone, had picked up on that original announcement, reporting that the CW is taking down the Vortexx block to replace with a new five-hour block from Litton Entertainment geared more towards teens and parents: One Magnificent Morning. The block was scheduled to begin on October 4th. Indeed Sonic X is nowhere to be seen on the lineup along with other Saturday morning CW shows that have aired beginning next week, just as reported.
The Vortexx block will still live on in fragments. Nicktoons is currently airing Digimon Fusion and Yu-Gi-Oh! Zexal. Toonami recently picked up Dragon Ball Z Kai.
Whether the show returns or not someday one thing is certain. Sonic's television career is not dead. Soon Sonic will be right back on television once more. Sonic Boom's debut is approaching. And it'll be time for Sonic X's successor to shine. So as the book closes for Sonic X, a new one opens. And while those pages are being written it'll be quite a ride.
This post was originally written by the author for TSSZ News.