90s Sonic Balloon To Be At Albuquerque International Balloon Fiesta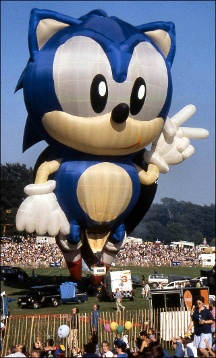 In a festival of balloons, one may look very familiar.
The annual Albuquerque International Balloon Fiesta, held in New Mexico every October, is approaching. Hundreds of balloons take flight in many shapes and colors. However a familiar balloon from years ago will be making an appearance.
The Sonic the Hedgehog balloon that flew in the Macy's Thanksgiving Day Parade during the 90s will be among the new balloons showcased.
It may not be much but things like this are always nice to see.
Thanks to rio_ben for tipping us. If you have news to share be sure to share it with us! Click Send Tips at the top of the page or tip us on Twitter!
This post was originally written by the author for TSSZ News.