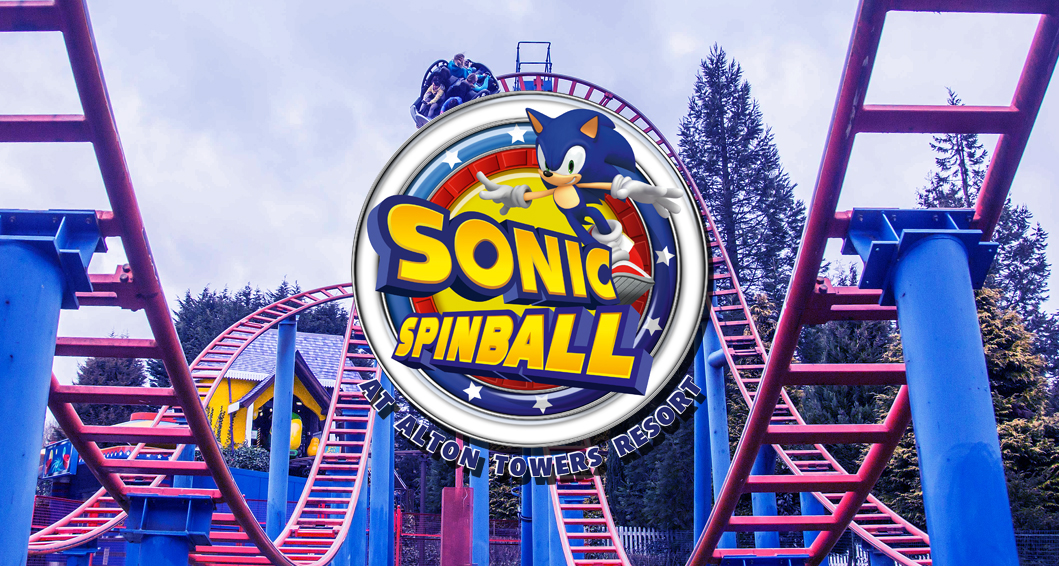 4 People Injured In Alton Towers Sonic Spinball Ride Collision
Oh dear.
It has been a bad month at Alton Towers in the UK. Incident after incident has been happening. On June 27th the Air roller coaster ride crashed into an empty carriage car, injuring four including one who had to have her leg amputated. On July 1st two monorail trains broke down and the Air ride was temporarily stopped leaving 80 people stranded in mid-air for 20 minutes.
Unfortunately the Sonic Spinball ride has not been faring any better. Yesterday, July 1st, a 16 year old girl suffered heartstroke on the ride and, after being stuck on the ride for 20 minutes had to be lowered from a harness. Another incident happened yesterday where an automatic stoppage triggered by a sensor on the ride resulted in three cars being evacuated.
Now we know of another incident that has happened on the Spinball ride this week.
Mirror reports that four people were injured due to a collision of cars at the Spinball ride on Tuesday:
Mirror.co.uk has learned that two carriages collided on the Sonic Spinball ride on Tuesday.

Eye-witness Danny Robinson, 24, from Liverpool, who was watching his four pals, claimed the carriage was going at "full pace" when it crashed into another carriage containing a young family at the end of the ride.

But Alton Towers has refuted claims the collision happened at "full pace" and insisted the carriages "nudged each other at walking pace".

Speaking about the incident, which happened at around 2.30pm, Danny claimed: "I was stood with the bags watching them when it happened. The carriage came round to the end at full pace and crashed into one with a young family inside. The mum in the other carriage was screaming. Two of my friends hit the back of their heads and another two hurt their necks. They spent about 20 minutes getting them out of the carriage. All four were taken to the medical centre spent two-and-a-half hours getting checked over and heat pads on their necks. Afterwards one of them started throwing up everywhere and ended up going to hospital."

Another passenger @AmieJohno wrote on Twitter: "So today iv (sic) been to Alton towers and my carriage crashed into another one on the sonic spinball … Safe to say I won't be going again!"

Alton Towers said that following the incident the guests were advised to go the park's medical centre "purely as a precaution".

She added: "On arrival, our medical team had no concerns."

One of the passengers involved, a 36-year-old man is understood to be still off work recovering. The three women, aged 33, 30 and 22 are not believed to have needed further treatment.

An Alton Towers spokeswoman said: "Two cars in the station area nudged each other at walking pace. The guests on the two cars walked off and we advised that they attend our medical centre as a precautionary measure."
The increase in incidents caused the Sonic Spinball ride to close for safety enhancements just a month ago. Unfortnately it seems the move wasn't of much help.
UPDATE 7/6: Alton Towers last week released a statement to The Independent calling the initial report cited above, which has been corroborated elsewhere, "inaccurate and completely misleading."
Alton Towers Resort puts the health and safety of its guests at the forefront of everything it does, which means that from time to time rides will be closed to allow for technical issues to be reviewed. All rides are performing exactly as they are designed to do – including computer and process controlled shut downs which do happen. There has been an instance of this on Sonic Spinball. Two cars in the station area nudged each other at walking pace. The guests on the two cars walked off and we advised that they attend our medical centre as a precautionary measure. The ride reopened shortly afterwards.
*****
We wish the people injured to get better soon!
This post was originally written by the author for TSSZ News.