21 New Sonic & Black Knight Sceens from GamesRadar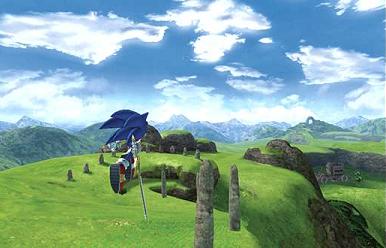 Will SBK's gameplay be just as beautiful as the graphics?
Yesterday, GamesRadar has posted a new preview of Sonic & the Black Knight. Literally speaking, it's the same exact preview that was in the new Game Master magazine so nothing new unless you haven't read my last SBK post.
There's 21 new beautifully detailed screens. This game is still early in development and I would already say looks better the Sonic Unleashed for Wii. Maybe because of the fact it has beautiful lighting effects, very well detailed surroundings, and no circle shadows. Feel free to check them all out below.


For those who haven't read the preview, you can view it Here!
As more info comes in, be sure to check TSSZnews for all your Sonic needs.