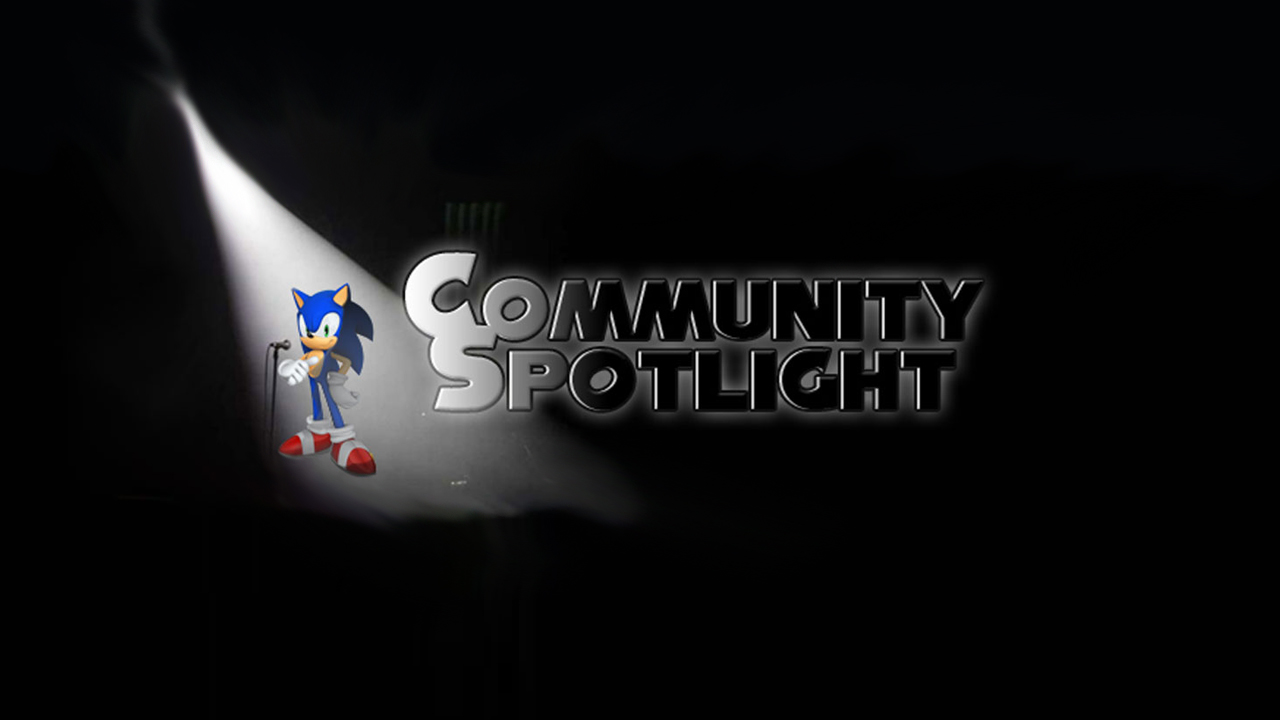 Community Spotlight: Ziggy Newman
Welcome to the Community Spotlight, where from week to week, I will take a few moments with a member of the community and see how their art of different varieties has shaped over the course of the years, among other things.
Today, that spotlight shines brightly on Ziggy Newman, otherwise known by her online alias Zonic.
So, sit back, relax, and enjoy what I hope will be an insight into the artistic side of some of our community.
TC: When did you first start doing Sonic related music and why?
ZN: Basically even since when the game came out in 1991. When I was growing up, my older brother used to play the games all the time so the music of games could be heard around the house pretty much none stop so it wasn't long before I could remember the melodies off by heart and started singing along whilst my brother played the games.
Then as I got older and played the games I found myself creating lyrics to the soundtracks (some of which I have used in my arrangements now). I think what originally attracted me to the Sonic music was its liveliness and catchy melodies. I was very surprised that no one had made use of them in songwriting before to be honest.
TC: Can you give us examples of how your music has improved over the years?
ZN: Well my work started off with me simply singing along to the sonic tunes with not long afterwards me making my own music on computer programs being inspired by lots of different genres of electronic music such as 90's eurodance, trance and more experimental genres such as Psy-trance, Industrial and IDM.
This then grew into the tracks I currently make having learned music production skills at university. I've basically just grown on my original obsession with electronic music (which again came from the game soundtracks) always trying to incorporate the sound of different electronic genres within my songs.
For example my song "Dirty Room" is based around Symphonic Trance whilst "5th Dimension" (My track based on Green Hill Zone) is a lot more upbeat in contrast. I try and have lots of variety in my music, as I'd hate to think I'm only experimenting within a limited creative source.
TC: Out of all the music you've created so far, do you have a favourite piece?
ZN: I couldn't pick just one, I love all my tracks for different reasons. I think each song carries a part of me within it. Sometimes parts of me I didn't know existed. I love how music can be so moving that by writing or even just listening, you can discover more about your inner depth than you thought you ever could be before. It's very magical hence why I love writing it in any form it takes.
TC: Moving onto Summer of Sonic, you were a part of the featured showcase there, how did you find the event?
ZN: Basically I heard about the event via a comment on the Sega Europe Facebook page. Shortly afterwards I joined the Summer of Sonic group on Facebook to keep up with news of the event. Then afterwards I posted a link to my Labyrinth Zone song on YouTube asking if SOS needed any live music acts to play at the event.
Shortly afterwards Svend Joscelyne, the head organiser for Summer of Sonic, got back to me telling me about the fan showcase asking if I'd like to take part. I was so happy to have the chance to perform at SOS and I defiantly think it was one of the most amazing moments of my life to perform to such a great crowd. I certainly hope to perform again sometime soon.
TC: What was your favourite Summer of Sonic moment, as an attending performer and as a general spectator?
ZN: To be honest I loved all of it. It was a fantastic event with a brilliant atmosphere. I was ecstatic about attending as I actually wasn't aware there was a whole convention dedicated to Sonic the Hedgehog so, being the massive sonic fan I am, to find out I would not only be attending but gigging was beyond amazing. I certainly cannot wait for next year if it runs again.
If I had to pick one moment however I'd say Svend discussing the up and down sequence of Carnival Night Zone with Yuji Naka and Takashi Iizuka was very epic indeed. I laughed so much during that moment.
TC: How do you come up with new ideas for music?
ZN: It can come from anywhere. I try and listen to as much music as possible whilst also surrounding myself in places where I'm likely to be inspired (which interestingly enough has bought me to the Trocodero many times!) but to be honest my ideas can come from nowhere. I try and let them happen naturally instead of sitting down and forcing me to write music. I have several projects on the go at once and I try and wait till each one is at their peak of inspiration which then will lead me to finish it.
TC: Where do you find the inspiration for your music?
ZN: Again it could be from absolutely anything at all. I've even got inspired by sequences of numbers once! But really it could be anything from colours, pictures, other music tracks, dances, places, and even random phrases of speech. The crazy thing about art is that you never know where inspiration can stem from but then again that's what's amazing about it to.
TC: What are your current projects?
ZN: I'm currently touring with my next gig being at Alcon next week. I'm also making new tracks for a full album I have planned which I hope to release next year. As well as this I'm currently organising my own anime and gaming event "CamCon" in my home town of Cambridge which will be taking place in May next year.
TC: What advice would you give for aspiring musicians?
ZN: Just always enjoy what you are doing and never give up doing it but also make sure your music is coming naturally from you. Too many artists make the mistake of sitting down and forcing them to write something they perceive as brilliant. This is not going to work in the long term as art is a sensitive medium and must not be forced, i.e. it simply comes when it comes; you just have to let it.
Also one must bare in mind that not everyone is going to enjoy what you make and you have to have the thick skin to deal with this. In short always enjoy what you do but make sure it has come from your own conscious and not forced out in the sake of pleasing those around you.
Thanks to Ziggy for taking her time out to answer these questions for us, and if you felt like viewing more of her work, you can see the rest of her works at the following links:
Twitter – Zonic's Twitter
You can also get Ziggy's album on iTunes if you like her music, by clicking this link.