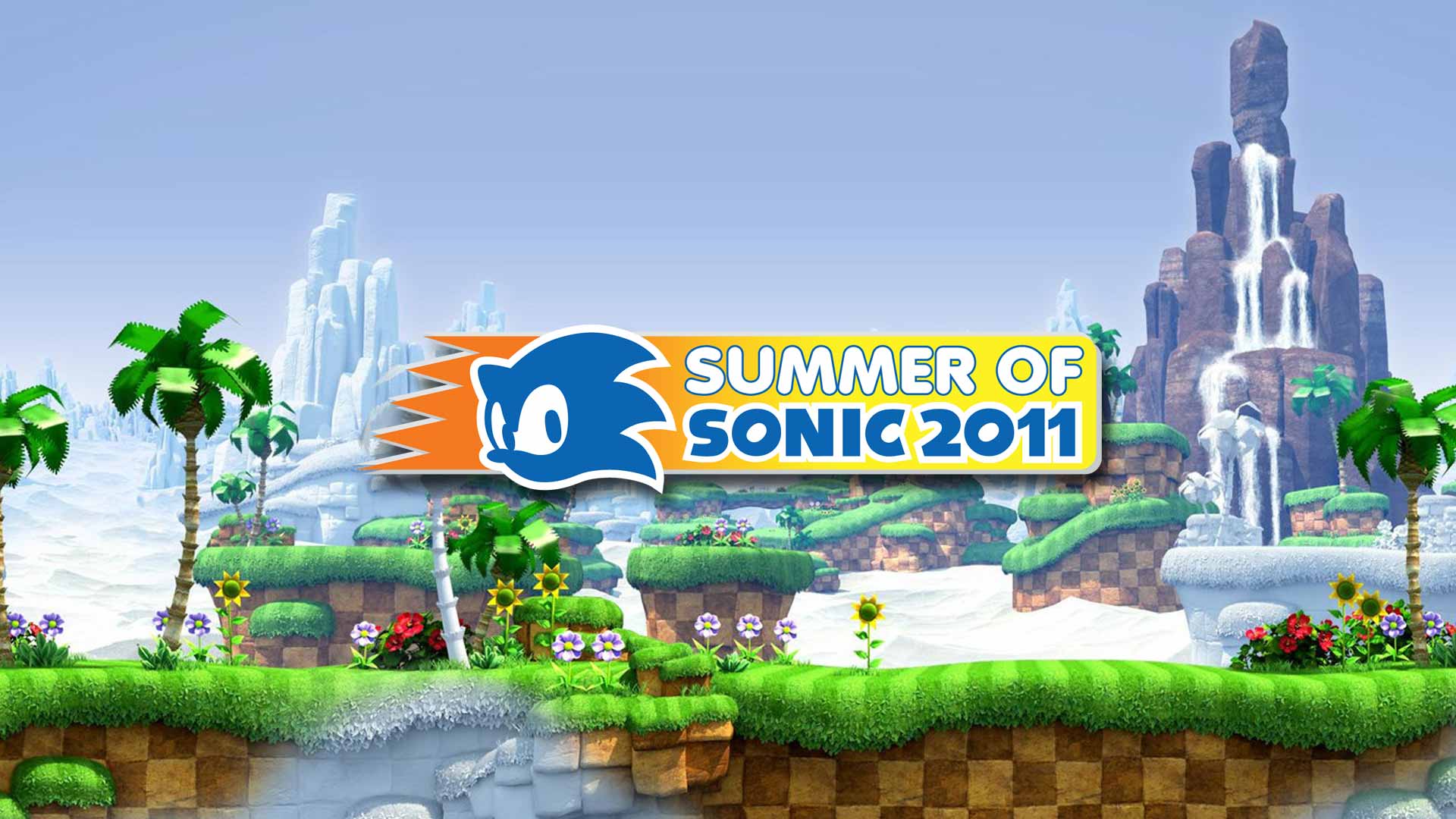 Mystery Speedrun Contest At Summer Of Sonic
"IT'S ALL ABOUT SPEED!"
…and exploration…
…and story…
…and physics…
…and… look, can we just stick with speed for now?
Thanks.
As I was saying, it's all about speed. How quickly you get from point A to point B, regardless of other objectives, obstacles or power-ups.
This year we will be having a speedrun competition involving a mystery game from the Sonic franchises' twenty years. We're not going to tell you what it is but we are going to tell you what it isn't.
You see, standard fayre would be to slap on Green Hill Zone and just test you on that, or maybe Splash Hill Zone as that is so recent. But, that'd be just too predicatable as far as we're concerned.

So to confirm it will not be Sonic 1, Sonic 2, Sonic 3, Sonic & Knuckles or Sonic 4 Episode 1. Neither is it anything new or yet to be announced before you get excitable.
Now, it could be that it is Metal City from Sonic Riders.
It could be Dragon Road (Day) from Sonic Unleashed.
It may very well be Speed Highway in Sonic Adventure.
Or perhaps Crisis City from SONIC The Hedgehog.
Then again it could be none of these…
A rather nifty prize awaits you if you clock the fastest time on the day, we'll tell you when we open the show on June 25th.