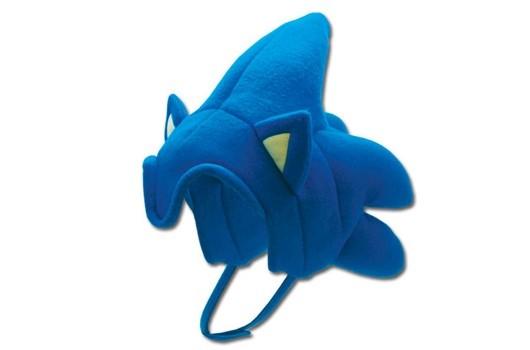 Advent Calendar Day 9: Win A Sonic Colours Hat!
We have two winners to deal with first from previous competitions, the winner of the copy of Sonic Chronicles was Donatelus The Fox and Jen was the winner of the copy of SMDCC Vol 2.
We're nine days into December and I can honestly say I've never been more surprised and outright baffled at the reaction to a piece of Sonic merchandise than that which we're giving away on this particular giveaway. Yes ladies and gents, its the infamous Sonic The Hedgehog Hat!
A pre-order item at GameStop in the US and since them this piece of merchandise has reached ridiculous levels of hype. Well one lucky Wrecks visitor is going to get their hands (and scalp) on it – what I want to know is when you finally get the hat what you will do exactly? Leave a comment and in it finish this phrase:
"If I were to win that Sonic hat I would __________"
Oh yes, keep it clean eh?