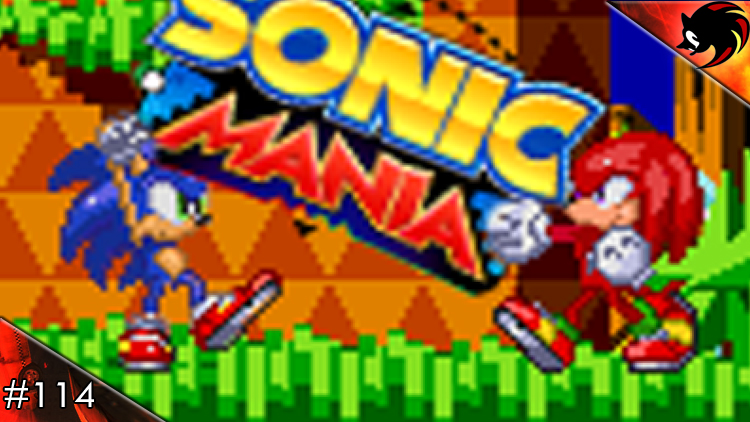 #114 – Cultural Appropriation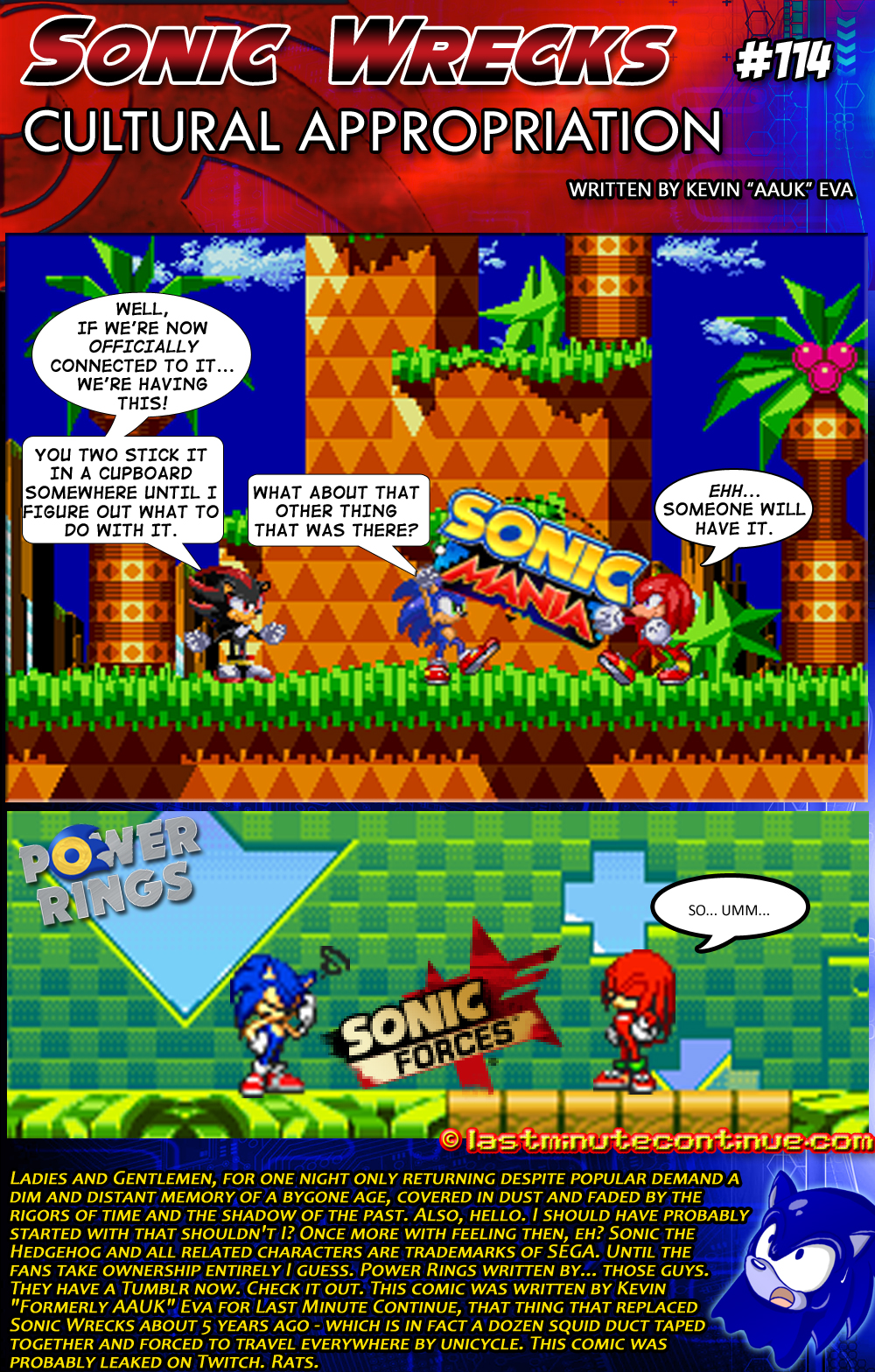 COMIC NOTES
Sonic Wrecks comic #114: "Cultural Appropriation" was completed on August 11th, 2017.
This is some three years after the last SW comic and the first sprite based comic since (not counting the retroactively added #104: "Birthday Bashed") #098: "Generation Vexed" from April 20th, 2011. Yikes.
The comic itself was utterly ad-hoc and unplanned. It references the discovery that Sonic comic/cartoon/general artist Tyson Hesse was actually sprite designer Rittz whose sprites is and were the basis of the sprites used in Sonic Wrecks.
That something Sonic-related Kevin did while at SEGA (namely SW) unintentionally referenced Tyson's work and years later in a nice cycle Tyson would at SEGA unintentionally reference Kevin's work (Sonic Generations' wanted posters) in his work Kevin finds incredibly amusing.
Tyson and Kevin were introduced to each other at Summer of Sonic 2016 – but neither actually knew who the other was and it was a bit awkward to say the least.
Power Rings makes an appearance in the SW comic again, some seven years after they were last referenced ("Beret & Bongos") and even more since they last actually cameoed.
As previous, SW uses Sonic Advance sprites to mimic Power Rings' style.
Sonic Forces was not thought as highly as Sonic Mania.
The Power Rings Tumblr mentioned in the disclaimer can be found here. To our knowledge they have, as of July 2019 not updated the sprite comic since "Priorities, Man, Priorities!" in March 2011
The comment about 'fans take ownership entirely' references the influx of people from the fanbase into the Sonic franchise's creative process as of 2017-18.