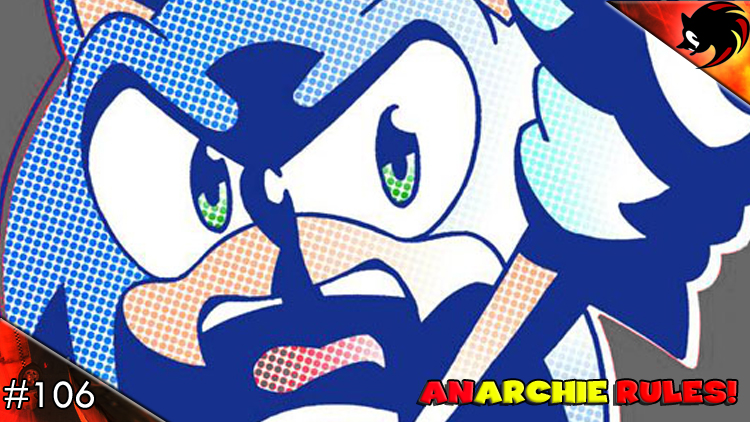 #106 – Cover Story (Anarchie Rules)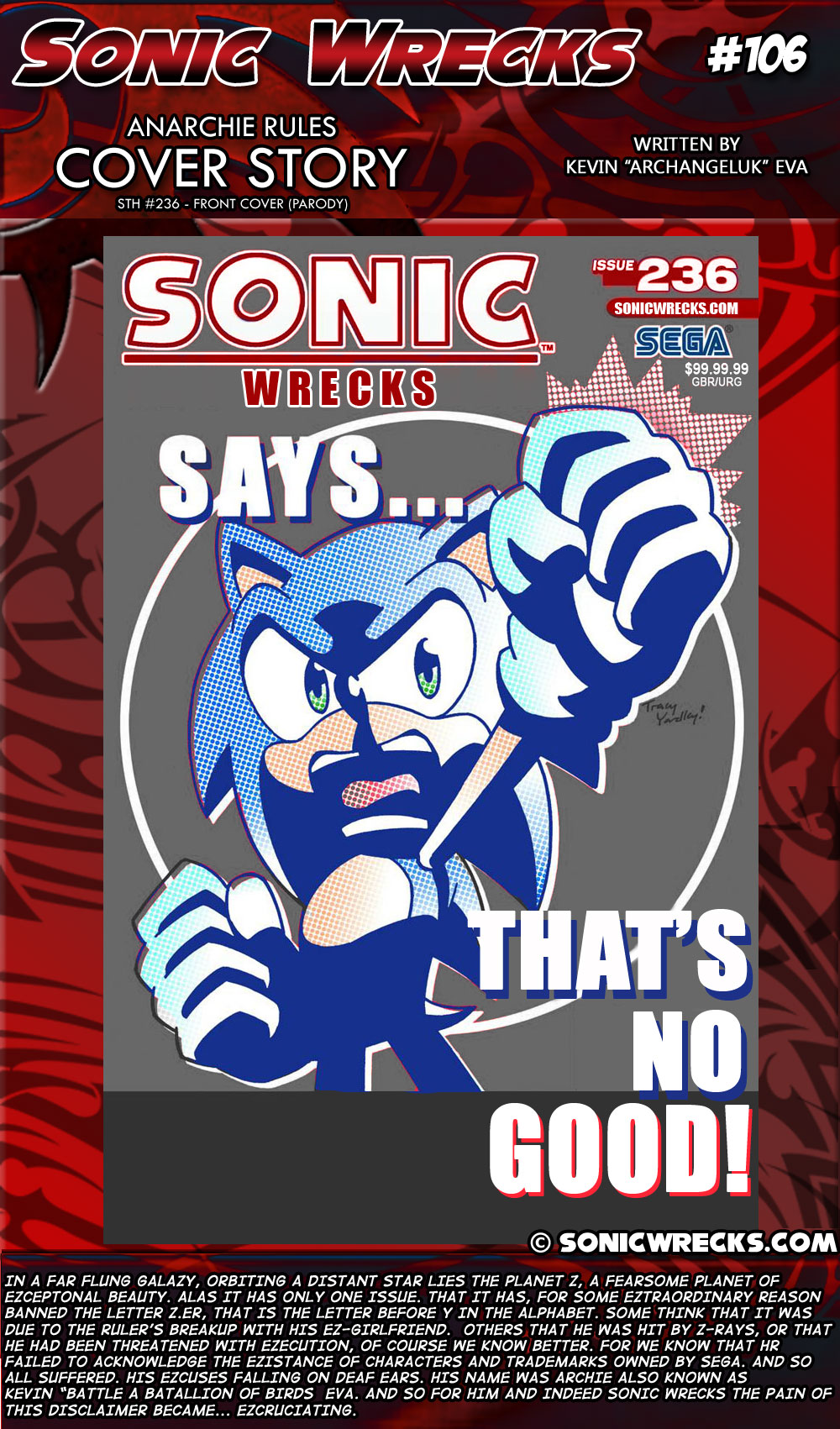 COMIC NOTES
Sonic Wrecks comic #106: "Cover Story" was completed on May 13th, 2012.
Initially it was just a spoof edit image, but it got upgraded to an Anarchie Rules comic due to popular demand.
"Battle a battalion of birds" is a reference to the Battle Bird Armada from Archie's Sonic comics.