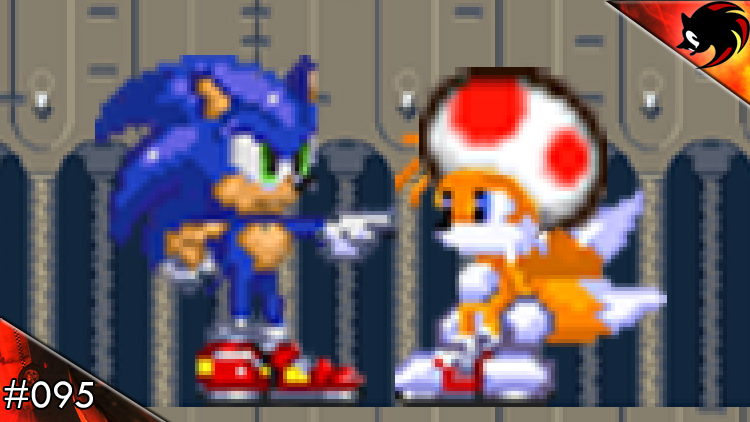 #095 – Silence Is Elise-y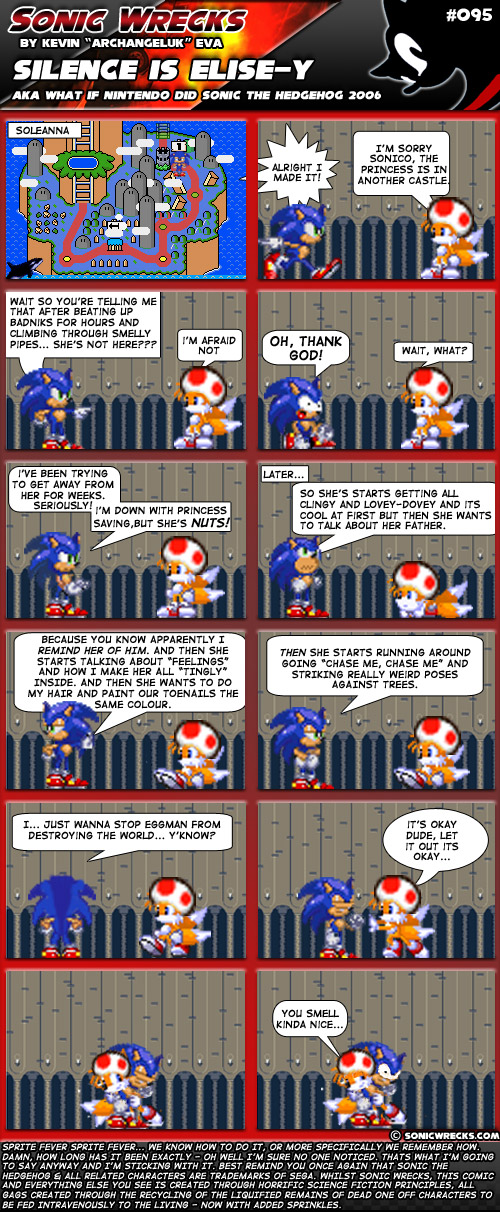 COMIC NOTES
'Silence Is Elise-y' was completed 14/06/10
The title is a play on the album Silence Is Easy by Starsailor.
Being Soleanna, the killer whale makes a sneak appearance in frame 1.
Tails I guess is… Tailsoad?
There is reference to the Bee Gees song Night Fever at the very beginning of the disclaimer that for once is quite light on the references.
The concept of gags being recycled from the liquid remains and being fed intravenously is a nod to the way the grown humans are fed in The Matrix.