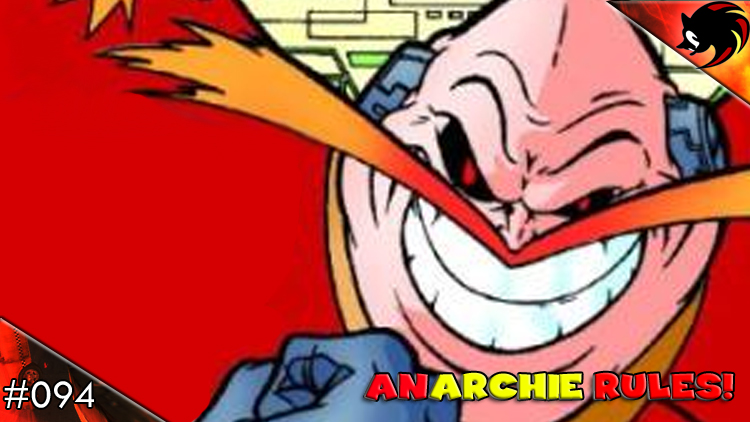 #094 – Tats The Way I Like It (Anarchie Rules)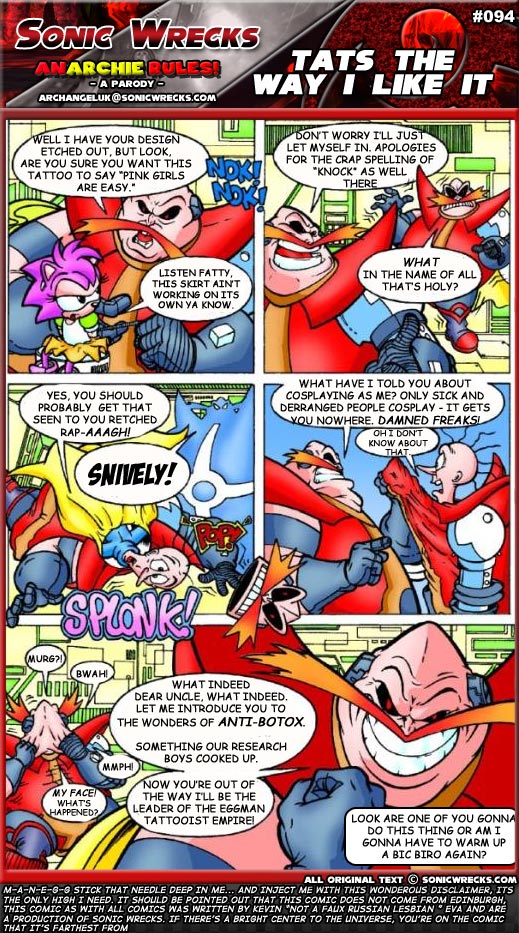 COMIC NOTES
'Tats The Way I Like It' was completed on April 18th 2010.
The title is a double play on the song That's The Way (I Like It) by KC & The Sunshine Band and That's The Way I Like It for Metal Harbour in Sonic Adventure 2.
Our next Anarchie Rules comic takes us back to a much older time with the classic Robotnik Prime and rascal-styled Amy Rose.
The opening of the disclaimer comes from a line from the song Tattoo by The Beautiful South – "B-A-S-T-A-R-D, stick that needle deep in me."
Other examples of puns on "tattoo" come in the form of a reference to the Edinburgh military tattoo (tattoo in this sense means a display or presentation) and reference to Russian singing duo Tatu.
"If there's a bright centre to the universe, you're on the planet that it's farthest from." is a line from the original Star Wars.