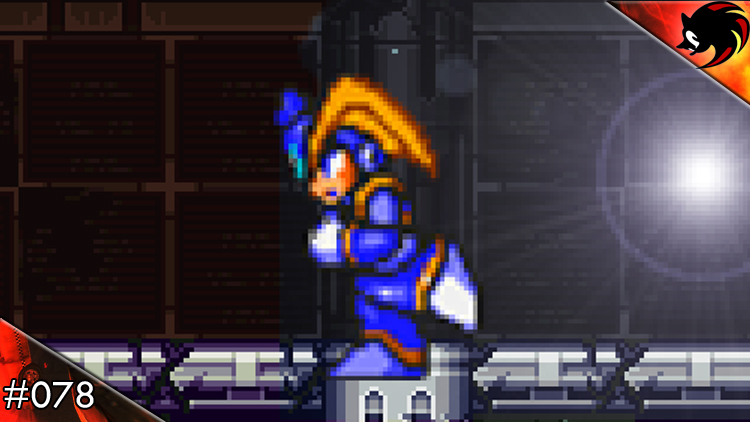 #078 – Splitting The Difference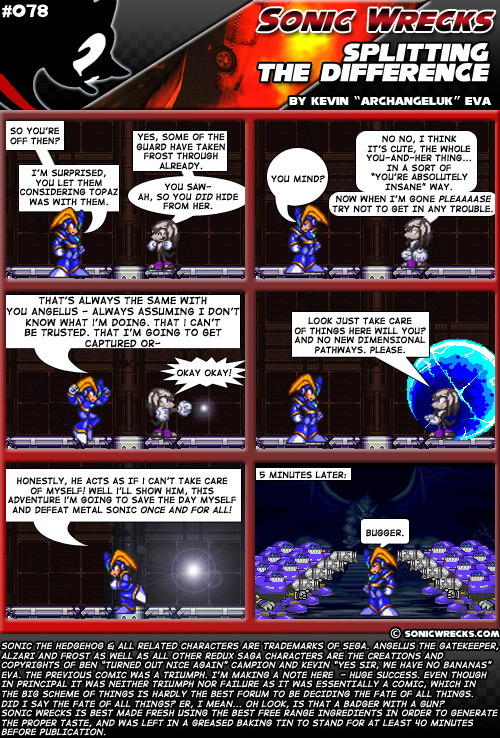 COMIC NOTES
"Splitting The Difference" was completed on 24/02/2008.
A slightly new look to the comics debuted again with this comic. Most radical is that the original Sonic Wrecks logo is no longer on the comic!
This comic deals with the exit of Angelus and Frost from the comic.
Frost you may recall was injured by Metal Sonic and is in grave condition.
The first lines about the comic being a triumph are a Portal reference. Specifically the end song "Still Alive" sung by insane computer GLaDOS.
"Is that a badger with a gun?" is an Eddie Izzard reference.