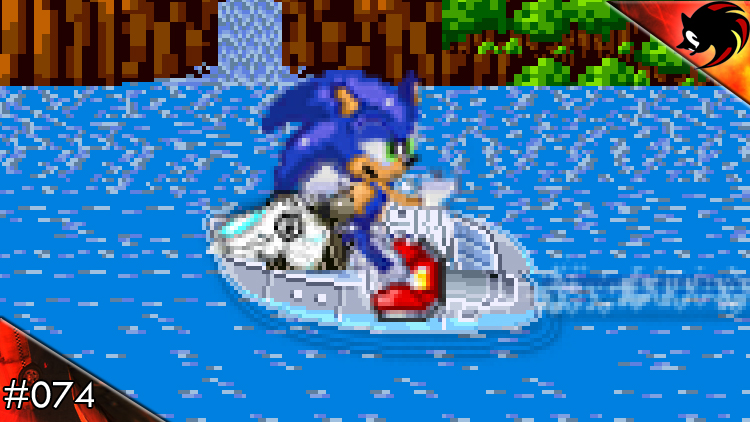 #074 – Why Sonic In Zelda Wouldn't Work – The Cruel Sea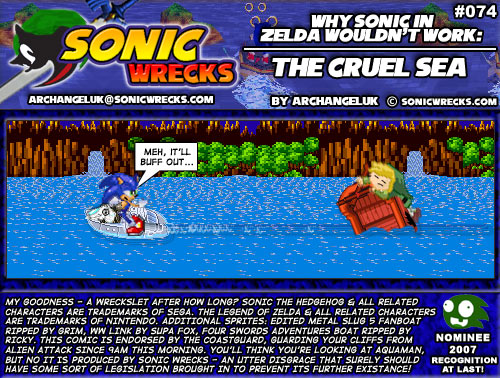 COMIC NOTES
"Why Sonic In Zelda Wouldn't Work: The Cruel Sea " was completed on 05/10/2007.
The second in the mini series pits Sonic Rush Adventure against Wind Waker.
Poor King of Red Lions!
The green hedgehog is the symbol for Sonic Cult's parody awards of which SW was nominated as "Best Comic" meaning "Worst Comic".
Rather than go off on one SW embraced the nod – as for us to annoy Cult (hey, we like them) must mean we're doing something right! Lol!
"You're think you're looking at Aquaman" is a line from the song "One Week" by The Barenaked Ladies.